Logan County Board discusses appointment to fill District 2 seat

Send a link to a friend Share
[December 12, 2015] LINCOLN - On Thursday, December 10, the Logan County Board held their monthly Workshop discussing updates from the various committees. The main topic of discussion was finding a replacement for board member Jan Schumacher, who recently moved to Missouri and resigned from her position at the end of November.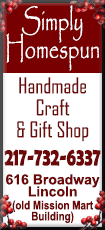 Board Chairman Dave Hepler said, as they look at how to proceed with replacing Schumacher they can either have him appoint a new board member or the whole board can interview possible candidates.

Hepler said that two people who ran in the primary have applied for Jan Schumacher's seat, and Michelle Barr said she just had received a third application. Hepler said they should probably do interviews at January's Workshop.

Kevin Bateman agreed, and Chuck Ruben said they should interview the two who ran in the primary. Rohlfs asked, "What if we appointed someone who did not run?"
Vice chairman Bob Farmer said that either candidate would be good, but reminded the rest of the board that they must have someone within 60 days. Bateman asked whether they would have more than 60 days because Schumacher did not run in the primary.

Gene Rohlfs said he would like to wait and see who wins the primary, but Hepler said it is his understanding that he must bring a name forward within 60 days, so bringing it to Workshop is the best plan.

Pat O'Neill asked if the third person could run in the upcoming primary.

Bateman asked if there are legal ramifications if they wait until the primary to fill her seat.

State's Attorney Jonathan Wright said he will look at the specific regulations, but that it means a section of the county would not have a constituent for a few months.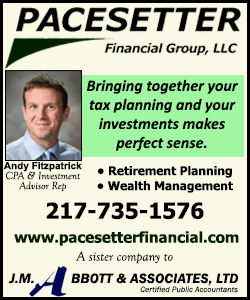 Bateman said that when he became part of the board, his seat had been empty for far longer than 60 days.

Rohlfs asked if either of the two applicants that previously ran would influence the vote in the primary.

Schaffenacker said he thought the board could just wait to approve if they are just required to bring a name forward in 60 days.

The Board will know more after Wright finds out whether they can wait longer than 60 days. They will discuss the issue further at Tuesday's Regular board meeting.

[Angela Reiners]