Shop Local: Come enjoy Christmas shopping at its best in downtown Elkhart
Walk one nearby door to the next, shop, visit with the owners and enjoy some tasty treats


Send a link to a friend Share
[December 14, 2015] ELKHART - Three local business owners in Elkhart have decided to work together to promote their business as well as each otherís in an asserted effort to draw attention to the wide variety of unique and collectible items they offer. At Bird Song Books and Vintage, The Country Bumpkin, and Horse Feathers you will find treasures that big box stores can't offer at any time of year, even Christmas.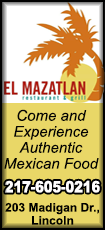 On Saturday, December 19th, Bird Song Books and Vintage, The Country Bumpkin, and Horse Feathers will host open houses from 10 a.m. to 3 p.m. Everyone is invited to come and take a Christmas walk from store to store, enjoy treats with the owners, and of course, shop a little.

Bird Song Books and Vintage is a quaint little shop that is filled to the rafters with items that reflect the glory of days gone by, as well as the practical mid-century lifestyle of many of the common folk. Stop in to search out vintage aprons, collectible china and stoneware, or spy a book that brings back a wonderful childhood memory that you can share with your child or grandchild. Owner Jean Tweet opened the store in June of 2009. She has a personal love for all things vintage from the 1930's, 40,s and 50's era and enjoys sharing her special finds with her shoppers.


The newest of the three retailers is the Country Bumpkin owned by Elkhart native Gillette Ransom. The best thing to say about the Country Bumpkin is that "until you've seen it, you ain't seen nothin'," because this is a wonderful store, with an outstanding collection of collectibles from furnishing to crystal and all things in between. Gillette opened her store a year last fall and held her grand opening event on November 24th, 2014. This spring she then expanded the store to an outdoor offering with a lovely patio area that offered great outdoor decorating ideas, and many items for sale.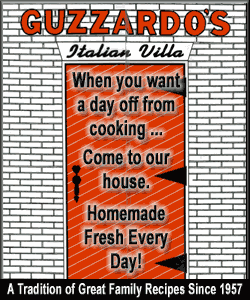 Horse Feathers, owned by Andrea Neuhaus is an eclectic collection of items that includes a mix of old and new. If a shopper is in the fancy for a fine piece of jewelry, Andrea's store offers a great selection of antique and vintage pieces that will make most ladies yearn. Horse Feathers is also a great place to find such extraordinary items as Depression glass and antique china. Throw into the mix the carefully made lotions and soaps, the Amish-made food products, greeting cards, novelty items and this store becomes like a candy store for grown-ups!

There are times when the vintage or collectible gift is the perfect gift for someone. It becomes a gift that sparks a sweet memory of days gone by or evokes a special feeling in someone's heart. Those are the gifts that have no monetary value because the thought and care that went into choosing the gift is priceless. Sometimes we sit for hours pouring over online shopping sites or drive miles to exquisite shops in big cities in the hopes of finding that "priceless" gift when it is right here at home. This year, take a short drive to Elkhart, support local business, and bring home a great treasure.

[Roy Logan/Nila Smith]