"Christmas Doesn't Happen Without Me"
By Pastor Jonathan Buescher

Send a link to a friend Share
[December 15, 2015] There's a commercial that I've seen recently for a retailer that is promoting their wares in hopes that your preparation for Christmas includes stopping by their store or website. I'm a fan of a good song and dance number as much as the next person (you can watch it here if you are curious https://youtu.be/wuuU3A8w6Ms), but I was struck by the lyrics of the song. It speaks about all of the preparations someone makes for the holidays: decorations, gifts, food, etc and concludes with this line: "Christmas doesn't happen without me."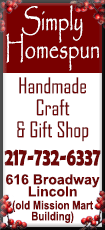 That's a bold claim. Many people do accomplish a lot this time of year. Cooking for large groups of people; decorating at home or work or church; finding, buying, wrapping, and mailing gifts to the people on our list. No doubt this is a stressful season. But for all of our efforts, can we truly conclude that "Christmas doesn't happen without me"?

Maybe that thought has crossed your mind. Or at least you've thought that Christmas wouldn't be as special and shine as bright for your loved ones if you didn't go through all the trouble you do: hours of traveling to family and friends, special holiday recipes, and Christmas cards and letters. But let's take a step back during this Advent season to reflect on the idea that "Christmas doesn't happen without me." Because that statement is not true about you; it's not true about me, either. There is only one who could say that truthfully: Jesus Christ. Christmas doesn't happen without Him.

If it weren't for Jesus, Christmas wouldn't happen. And the truth is, Christmas would happen just fine without us. But if it weren't for Jesus being born in Bethlehem and being crucified on Calvary, Christmas would be meaningless. And more importantly our salvation would never have been accomplished.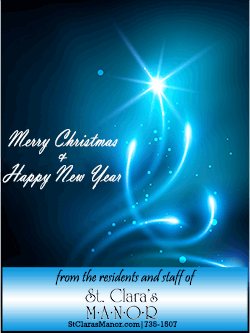 So it is true that Christmas wouldn't happen without Jesus, but it is also true that Christmas happened for you. Jesus was born for you, and Jesus died for you, in order that eternal life wouldn't happen without you.

Merry Christmas,
Pastor Jonathan Buescher
Zion Lutheran Church & School - Mount Pulaski, IL - www.zionmp.org