Logan County reviews economic development participation with Peoria region and Electric Aggregation

Send a link to a friend Share
[December 15, 2015] LINCOLN - On Tuesday, December 8, 2015, the Logan County Board's Executive Committee held their monthly meeting. After brief updates on old business, discussion focused on the recent Greater Peoria Economic Development Council (GPEDC) presentation and the reconsideration of Electric Aggregation.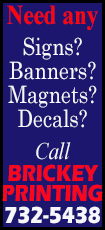 Jennifer Daly of the Greater Peoria Economic Development Council explained what the GPEDC does at a November Workshop for members of both the Logan County Board and the Lincoln City Council. Daly said the GPEDC is intended to help counties grow businesses and foster local talent.

The GPEDC has received $5,000 from Logan County every year since joining the Peoria Region with four other counties by piggy-backing its Comprehensive Economic Development Strategy. This year's fee would be $3,000.

Daly said that in 2015, the GPEDC has done some work in planning a Fifth Street Road project, worked with Inland Tool in Mount Pulaski and Eaton Corporation to include them in a Manufacturing Network, and done business retention visits in Logan County. Daly said the GPEDC is also working with Bill Thomas of the Logan County Economic Development Partnership on the Atlanta I-55 Promotion, with many developers receiving information about this promotion.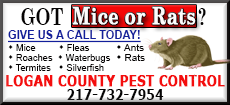 As the Executive Committee discussed Daly's presentation, committee member Andy Anderson said he was impressed by what they do. Committee member Kevin Bateman said that big businesses could expand. Bateman said he is surprised the old PPG building has not been suggested as a centrally located place to make seals or bearings for places like Caterpillar.

Committee member Dave Blankenship said he feels we need more push for the county. He asked if Logan County would line up more with Sangamon County or Decatur.

Committee member Dave Hepler said he has made arguments that Logan County should work with other places.

Hepler also said there is little communication between Logan County and the GPEDC. He said we do not know about many of GPEDC's projects and GPEDC does not know about many of Logan County's projects. Hepler said their council needs presence from the Logan County Board.

Bateman said that when Bill Martin was on the board, Martin went to GPEDC meetings and learned about their work. Bateman then motioned that Hepler find a Board representative that would attend GPEDC meetings even if it is just every other month.

Hepler said he will suggest Andy Anderson to the board as a representative, with Blankenship and Bateman as alternates.

Reconsidering Electric Aggregation was another topic that had been discussed at the recent County and city meeting, and some committee members had questions.

Lincoln City Administrator Clay Johnson previously said that Electric Aggregation program would be a good idea as Ameren is likely to raise its rates this upcoming year. Aggregation allows the County to help negotiate affordable electric rates for consumers, and the Farnsworth group is helping with the negotiations.

Blankenship said he would like to compare two or three different companies. He asked if the Board is going about the people's business properly by having just one bidder and that during an initial six month period, the savings would not be that substantial.

[to top of second column]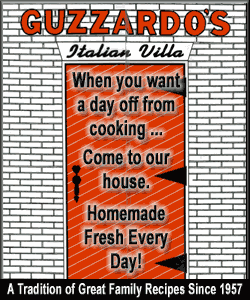 Bateman said he explained to the Farnsworth group that the County Board just represents a small portion of the County (unincorporated areas), and it is up to Atlanta, Elkhart, and Mount Pulaski to choose for their citizens. He said when he has talked to the group that there is no reason for them to come to the County Board until they get the city of Lincoln and then they can use that bargaining power to get the other towns in.
Committee member Scott Schaffenacker asked how much experience the Farnsworth group has in Electric Aggregation.

Bateman said he saved money in previous years, but others did not save any money. Homeowners and small businesses save money, but not "big power users." He said the County needs to pick a person to help lock in a rate and Clay Johnson can look into it.

Anderson said the Farnsworth group told the County they should go with Ameren a few years ago when Ameren was the cheapest, but now that rate is going up.

Bateman said the aggregation program will not cost people any money, and is likely to save money. People can sign an opt-out letter if they do not want to go with another company.

Blankenship said he does not really like aggregations due to trying to avoid monopolies and is not sure the six month contract that has been suggested is worth it. He wants to know how much they would actually be saving.


Blankenship said everyone needs to know about administrative fees. Anderson said these fees would keep people from saving as much money. Bateman said he does not like the administrative fee either, and wants to help people out more by not adding on a fee.

Hepler said that all pay the administrative fee now, and each unit of government has to choose whether to assess it. He said he got a call from Logan County Economic Development Partnership President Steve Smith about the possibility of not charging the fee. Hepler said the fee was offered early on as a way of getting more money for the city.

Hepler said they can revisit the issue in January. He said that talking to County Highway Engineer Bret Aukamp could be helpful. The Board will have to vote whether or not to do the Electric Aggregation and he motioned to table the administrative fee for now.

[Angela Reiners, with contributions from Nila Smith]