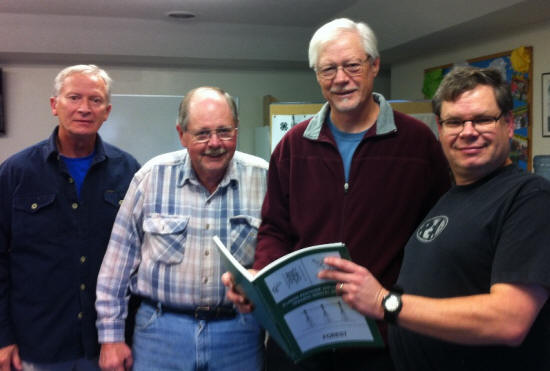 Logan County Master Naturalists welcome three new members
Send a link to a friend Share
[December 16, 2015] LINCOLN - Logan Countyís Master Naturalist team has just welcomed three new members. Vince Long, Mike Starasta and Gary Streubing have successfully completed their ten-week training program with the Logan-Menard-Sangamon University of Illinois Extension Unit.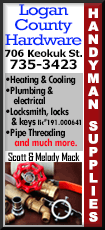 As Master Naturalists they will be carrying out the organizationís mission through volunteer work on stewardship of natural areas and education of others about nature.

These Master Naturalists come from varied backgrounds but were always interested in the natural world.
Vince Long, from Beason, who has worked in the trucking and fertilizer industries, became interested in plants as a boy and has been a Master Gardener for a decade.
Mike Starasta of Lincoln, who has been a librarian in both academic and public settings and has served as a Park Ranger at the Lincoln Home National Historic Site, also nurtured a lifelong interest in the natural world.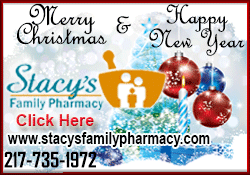 The same interest in nature led Gary Struebing to study zoology at Eastern Illinois University before joining the armed forces and later returning to New Holland to work in the farm implement business.

In their training, the participants received in depth information on the natural features, plants and animals of Illinois, delivered by experts through classroom and field experiences. They also received a comprehensive manual, further supplemented after graduation by newsletter updates and opportunities for continuing education in areas of their interest.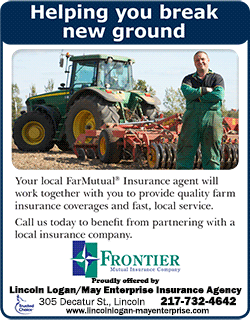 The graduates have already started logging volunteer hours by participating in the local teamís war on invasive species at Master Naturalist partner organization, Kickapoo Creek Park. Starasta has also assisted the Logan County Bluebird Project by winterizing nesting boxes at Creekside Outdoor Center for Environmental Education, and Struebing has joined his brother Jim in volunteering at Master Naturalist partner organizations in Sangamon County. Master Naturalists is a University of Illinois Extension program. For more information on the program, see http://web.extension.illinois.edu/mn/ .
[Carissa Akpore, Logan County Extension]