First U.S. rate rise in decade sends dollar to two-week high
Send a link to a friend Share
[December 17, 2015] By Jemima Kelly
LONDON (Reuters) - The dollar hit a two-week high against a basket of major rivals on Thursday after the U.S. Federal Reserve raised interest rates for the first time in almost a decade and signaled four more hikes are to come next year.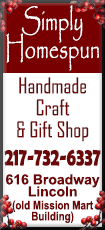 In a widely anticipated move, the Fed increased its benchmark interest rates by a quarter of a percentage point on Wednesday. Shares soared, the two-year Treasury yield hit its highest point in five years, and the greenback rose around 1 percent against its basket.

Though Fed Chair Janet Yellen said further U.S. monetary tightening would be gradual and data-dependent, some market watchers sensed a hawkish tone in the unanimous support Fed officials gave Yellen for the hike, and the fact that their median projected target rate for 2016 remained at 1.375 percent.

The euro fell to as low as $1.0832, before recovering to $1.0863, still down half a percent on the day. With investors feeling comfortable taking on risk, low-yielding funding currencies such as the single currency would be unlikely to see much demand, analysts said.
Commerzbank currency strategist Thulan Nguyen, in Frankfurt, said the main reason the dollar had gained was that many investors had expected a more dovish Fed statement, but that the dollar's post-Fed rally was already beginning to fade.

"I would be cautious in interpreting too much into (the hawkish tilt to the statement), particularly as for exchange rates what was relevant was that apart from lower oil prices, the appreciation of the U.S. dollar was dampening inflation at the moment," she said.

"That implies that they do not expect a sharp appreciation of the dollar. That confirms my view that we will not see a strong appreciation of the dollar, because if we do see it, the Fed will react to that by postponing rate hikes."

Traders in Europe were awaiting an interest rate decision from the Norwegian central bank at 0900 GMT (4 a.m. ET), with a narrow majority expecting a 25 basis point rate cut.
The yen hit a one-week trough of 122.645 yen per dollar overnight as Japan's Nikkei surged, before bouncing back to 122.33 yen, down just 0.1 percent on the day. Traders said they were not holding their breath for a sharp deterioration in the Japanese currency.

"Any dollar/yen appreciation won't come at once, it will rise a step at a time," said Koji Fukaya, president of FPG Securities in Tokyo. "The next lift will likely come in the next quarter, when the second hike comes up on the agenda."

Reflecting the dollar's broad gains after the Fed hike, the People's Bank of China set its official yuan midpoint rate at a new 4-1/2-year low. The yuan was down half a percent in offshore trading at 6.5520 yuan per dollar.

(This story was refiled to change the day in the lead to Thursday)

(Additional reporting by Shinichi Saoshiro in Tokyo; Editing by Mark Heinrich)
[© 2015 Thomson Reuters. All rights reserved.]
Copyright 2015 Reuters. All rights reserved. This material may not be published, broadcast, rewritten or redistributed.