After years in post-crisis mode, the Fed's decision marks the beginning of a return to normal monetary policy in the United States. Crucially for Carney, it allows him to assess how the U.S. economy and markets react to costlier borrowing before making what will be a sensitive move of his own.

The British economy is likely to be among the world's fastest-growing for a third year in a row next year and, just as in the United States, it has seen a drop in unemployment.

But faced with near non-existent inflation, sluggish wage growth and ultra-loose monetary policy in Britain's main euro zone trading partners, Carney has already stressed he would not necessarily move in step with his Fed counterpart Janet Yellen.

To be sure, he sent signals in July that a decision on whether to raise rates for the first time since 2007 could become clearer around the end of this year. And as late as October, some analysts were betting on the Bank of England (BoE) following hard on the heels of a U.S. move.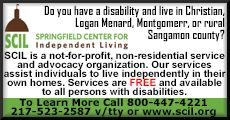 But British data has since weakened and inflation, at a mere 0.1 percent, is still well below the Bank's 2 percent target.

The next BoE announcement on rates - which have been at a record low of 0.5 percent since 2009 - is due on Jan. 14.

"I think it will be difficult for the Bank of England to tighten monetary policy ... until headline inflation reaches 1 percent again," said David Page at AXA Investment Managers.

REASONS TO BE CAUTIOUS

Aside from the inflation outlook, there are plenty of other reasons Carney might be cautious - not least Britain's in-out referendum on its EU membership due by the end of 2017, and finance minister George Osborne's plans for further spending cuts as part of his mission to run a budget surplus.

Both of these have the potential to affect economic growth, and influence the BoE's assessment.

Carney has hinted on a couple of occasions in the past two years that the turning point might be nearing on rates. But as his predecessor Mervyn King - who was criticized for responding too slowly to the 2007-9 crisis - found out, the exact timing of any move is a delicate balancing act.

Carney's previous hints of a British rate rise have been knocked off course by the twists and turns of the world economy, including the plunge in global oil prices which at one point sent British inflation tumbling to below zero.

With financial markets pricing in a rate hike in late 2016 to early 2017, but most economists in Reuters poll pointing to an earlier move in the second quarter next year, Carney's challenge now is to make sure he gets his messaging right in the months ahead. [ECILT/GB]

"The Bank of England has continually changed the goal-posts for us, as investors, to try and decide how monetary policy is being decided and what the ultimate point of lift-off for the UK will be," Scott Thiel, global head of bonds, at BlackRock, the world's largest asset manager, said before the Fed decision.
Fed chief Yellen spent months flagging that the U.S. rate hike was on its way before Wednesday's move.

By contrast, officials at the British central bank have in recent months limited themselves to saying they are watching and waiting to see how the country's economy performs in the coming months, distancing themselves from clearer signals they sent previously that a rate hike might be coming.

STUCK IN THE MIDDLE

Another key consideration for the BoE is the impact a rate rise would have on sterling, which before the Fed decision was up 4 percent against a basket of currencies and up 6.6 percent against the euro so far this year.
Giving British exporters some respite, sterling has fallen around 0.6 percent against the dollar since Dec. 1 as expectations for a U.S. rate hike mounted.

But if the BoE changes its tone and signals it might follow the Fed soon, that could push sterling up further against the euro just as the European Central Bank moves in the opposite direction to provide more stimulus to the single currency area.

That would hurt those exporters and further frustrate hopes of the economy becoming less reliant on domestic demand. A stronger pound would also hold back an expected rise in inflation closer to the BoE's target.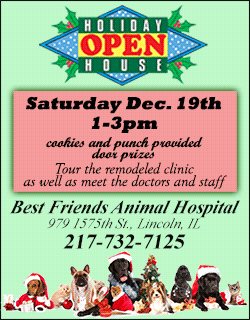 Mike Amey, head of the UK portfolio of fund management firm Pimco, said Carney's dilemma was to "sit in the middle" of two contrasting forces when deciding on interest rates: a Fed rate hike on the one hand and an accommodative ECB on the other.

"The message from the Bank of England at the moment is we are happy to wait and see how the U.S. economy responds to the beginning of the U.S. interest rate cycle, and we have a very low inflation rate, so we feel we have got time to wait."

(Additional reporting by William Schomberg and Dhara Ranasinghe; Graphics by Andy Bruce; Editing by Mark John and Pravin Char)
[© 2015 Thomson Reuters. All rights reserved.]
Copyright 2015 Reuters. All rights reserved. This material may not be published, broadcast, rewritten or redistributed.