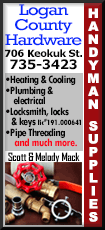 San Antonio shot 53 percent from the field and outscored Washington 59-43 in the second half to pull away.

Spurs point guard Tony Parker posted a double-double with 10 points and 10 assists, power forward Lamarcus Aldridge dropped in 14 points and guards Patty Mills and Manu Ginobili scored 11 points apiece.

Washington center Marcin Gortat and point guard John Wall both had double-doubles. Gortat scored 14 of his 20 points in the first half and added 10 rebounds, and Wall contributed 20 points, 11 assists and five rebounds. Guard Kelly Oubre came off the bench to add 18 points for the Wizards.

Thunder 106, Trail Blazers 90

OKLAHOMA CITY -- Kevin Durant scored 24 points to lead Oklahoma City to a victory over Portland at the Chesapeake Energy Arena.

Durant shot 8 of 14 from the field to go along with seven rebounds and four assists. Six players for the Thunder scored in doubles figures. That included Dion Waiters, who came off the bench to pour in 18 points and grab six rebounds. Russell Westbrook and Serge Ibaka each scored 13 points as Oklahoma City won their sixth straight game. That is currently the longest in the NBA.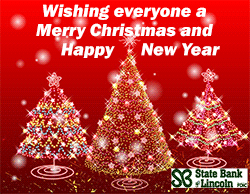 CJ McCollum led the Blazers with 24 points on 9 of 18 shooting. Damian Lillard added 20 points. Mason Plumlee scored 14 points in the loss.

Heat 104, Nets 98

NEW YORK -- Dwyane Wade, a pregame question mark because of the flu, recovered in time to score 28 points, leading five players in double figures, as Miami outlasted Brooklyn at the Barclays Center.

The win was the third straight for the surging Heat, while the loss was the third straight and fifth in seven games for the Nets. It was Brooklyn's third straight at home in an extended five-game home stand.

Besides Wade, who shot 13-of-17 from the floor, the Heat got 20 points and 13 rebounds from center Hassan Whiteside. The Heat also received 16 points from Goran Dragic, 13 points from Gerald Green and 11 points from Justise Winslow.

Knicks 107, Timberwolves 102

NEW YORK -- Arron Afflalo poured in 29 points and Carmelo Anthony recorded a double-double to lead New York over Minnesota at Madison Square Garden.

Anthony scored 20 points and grabbed a season-best 15 rebounds. He fell one assist shy of a triple-double.

Rookie Karl-Anthony Towns led Minnesota with 25 points and tied for the team high with 10 rebounds. Anthony Wiggins scored 23 points despite having a poor shooting night (8-for-22), and Zach LaVine added 19 points off the bench.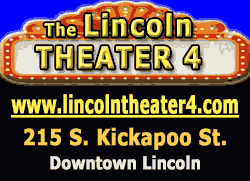 Pacers 107, Mavericks 81

INDIANAPOLIS -- C.J. Miles scored 20 points, and Paul George and Monta Ellis each added 19 when Indiana pulled away for a victory against Dallas.

Indiana outscored Dallas 62-34 during the final half.

Raymond Felton scored 16 and Dirk Nowitzki added 13 for the Mavericks.

Bulls 98, Grizzlies 85

CHICAGO -- Jimmy Butler led all scorers with 24 points and Derrick Rose had 19 points and five rebounds to lead Chicago to a win over Memphis at the United Center.

The Bulls have won four straight games, their second four-game winning streak of the season, and trail the Cleveland Cavaliers by a half-game for first place in the Central Division. Memphis had won its past two games.

Along with Butler and Rose, Chicago got double-figures scoring from reserve forward Doug McDermott (17 points) and center Pau Gasol (10 points). McDermott hit 4 of 7 shots from the 3-point line and Gasol collected 14 rebounds for his 13th double-double.

Pelicans 104, Jazz 94

SALT LAKE CITY -- Ryan Anderson scored 24 points, and New Orleans dominated the fourth quarter to beat Utah.

The Pelicans outscored the Jazz 31-15 in the fourth quarter to improve to 7-18. It was only the second road win in 13 tries this season for New Orleans.

[to top of second column]
Anthony Davis totaled 17 points and grabbed 13 rebounds, and Jrue Holiday scored 15 to help New Orleans get its first win in three games.
Magic 113, Hornets 98

ORLANDO, Fla. -- Veteran Channing Frye led a well-balanced attack with a season-high 17 points as Orlando cruised to a victory over Charlotte.

The Magic had seven players score in double figures and shot 55.8 percent from the field (43 of 77) and 58.3 percent from 3-point range (14 of 24).

Nikola Vucevic finished with 14 points and eight rebounds. Evan Fournier had 15 points and a trio of 3-pointers. Elfrid Payton contributed 12 points and nine assists. Tobias Harris had 13 points and five rebounds. Reserves Victor Oladipo and Jason Smith scored 11 and 10 points, respectively.

Pistons 119, Celtics 116

AUBURN HILLS, Mich. -- Kentavious Caldwell-Pope scored a career-high 31 points and Detroit took the lead with a 14-0 fourth-quarter run and held off Boston at The Palace.

Detroit's third-year shooting guard, whose previous season high was 22 points, surpassed the 30-point game he had against Oklahoma City in the final game of his rookie campaign.

Reggie Jackson had 23 points, 14 in the fourth quarter. Andre Drummond notched his league-high 23rd double-double with 16 points and 12 rebounds for the Pistons. Isaiah Thomas tied his career high with 38 points for the Celtics.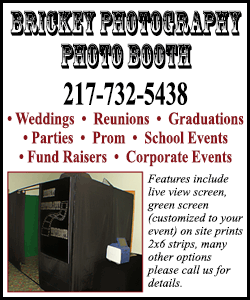 Hawks 127, Sixers 106

ATLANTA -- Jeff Teague and Dennis Schroder combined for 35 points, and Atlanta defeated Philadelphia to end a three-game losing streak.

Teague scored 18 points, 16 of them in the first half, and Schroder added 17 points and seven assists.

The Hawks placed five players in double figures and surpassed their previous season high of 121 points.

Clippers 103, Bucks 90

LOS ANGELES -- Chris Paul had 21 points, eight assists and five rebounds and J.J. Redick contributed 19 points, and Los Angeles coasted to a victory over Milwaukee at Staples Center.

Blake Griffin added 15 points, eight rebounds and five assists for the Clippers, who have won nine of their last 11 contests. Josh Smith came off the bench to score 13 points for Los Angeles.

Michael Carter-Williams and O.J. Mayo each scored 17 points to pace the Bucks, who lost their 11th consecutive road game. Khris Middleton and Jabari Parker had 15 and 14 points, respectively.

Warriors 128, Suns 103

OAKLAND, Calif. -- Stephen Curry, Klay Thompson and Draymond Green combined to make eight consecutive shots, including five 3-pointers, during a three-minute flurry late in the second quarter, propelling Golden State to a victory over Phoenix.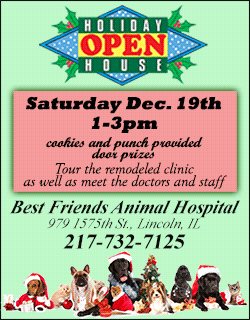 Thompson finished with a season-best 43 points as the Warriors, playing for the first time since seeing their record 24-game, season-opening winning streak snapped, ran their home record to 11-0 this season with a 29th consecutive win at Oracle Arena dating back to last season.

The win was Golden State's eighth straight at home over the Suns, who were playing for the third time in four nights. The Warriors, meanwhile, enjoyed the previous three days off.
[© 2015 Thomson Reuters. All rights reserved.]
Copyright 2015 Reuters. All rights reserved. This material may not be published, broadcast, rewritten or redistributed.