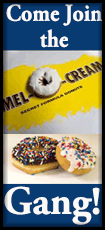 "I just told him how much I loved his energy in shoot-around, loved his pop," Hoiberg said, after Rose and shooting guard Jimmy Butler led the Bulls to a 98-85 win against the Memphis Grizzlies on Wednesday night at the United Center. "He sent me back a message that said, 'I'm going to have a great game tonight.'"

Rose followed through by scoring 19 points, dishing out five assists and setting an early tone with 10 points in the first quarter. Butler scored a game-high 24 points and finished with four assists to help the Bulls (15-8) win their fourth straight game.

Rose and Butler were aggressive on drives, which spaced out the floor and forced the Grizzlies to collapse on them. Open shots from the perimeter were the result.

Second-year forward Doug McDermott took full advantage by scoring 17 points on 4-of-8 shooting from the 3-point line and 6-of-12 overall. Center Pau Gasol chipped in 10 points and 14 rebounds for his 13th double-double.
"That was the most open I've been all year, because (Rose and Butler) were penetrating and getting to the rim," McDermott said. "Those guys draw so much attention, so I was getting some really open 3s. I really hadn't gotten too many open ones lately, so it felt good to finally have my feet set and kind of tee it up a little."

The Bulls trail the Cleveland Cavaliers by a half-game for first place in the Central Division.

Guard Courtney Lee scored 18 points to lead Memphis (14-13), which had won its previous two games. The Grizzlies, who led 53-50 at the half, got double-digit scoring out of forward Jeff Green (11 points), forward JaMychal Green (11 points) and forward Zach Randolph (10 points), who grabbed 11 rebounds for a double-double.

The Grizzlies hit just 11 of 33 shots from the field in the second half (33.3 percent) and had 11 of their 13 turnovers in the final two quarters.

"We only had (two) turnovers at the half," Grizzlies coach David Joerger said. "Tonight, we had the lead and then started playing with the 'Dribble with the ball' (mentality). That's when we turned it over. (Eleven) turnovers in the second half is just too much."

Memphis center Marc Gasol finished with eight points and seven rebounds, and dropped to 9-12 in 21 games against his older brother.

[to top of second column]
"It is always cool," he said. "We just have so much respect for each other and the game. We both expect our team to win, and when we don't accomplish that, it's obviously a little more frustrating to not only lose, but to lose to your brother."

Chicago led 74-66 starting the fourth, after outscoring the Grizzlies 24-13 in the third. The Bulls' starters accounted for 21 points in the third, and McDermott provided the only bench points by hitting a 3-pointer with 1.8 seconds left.

McDermott started the fourth quarter with another long 3 to give the Bulls their largest lead to that point at 77-66, and the Grizzlies never got closer than seven points the rest of the way.

It was a great example of how Hoiberg would like the Bulls to play, utilizing up-tempo pace and two star guards to create scoring for themselves and their teammates. Rose said the Bulls got the message starting the third quarter.

"When we came out, we made it an emphasis that we had to play harder and get out and run, because they don't like to run," he said. "They like to slow things down and grind it out. I saw lanes and I was just driving, trying to attack."
NOTES: Memphis coach David Joerger confirmed that F Brandan Wright will have arthroscopic surgery on his right knee Thursday. He did not provide a timeline for Wright's return. A Yahoo! Sports report on Wednesday indicated Wright will be out six to eight weeks. Wright, who signed with the Grizzlies as a free agent last offseason, has played in just seven games. He is averaging 6.6 points and 3.4 rebounds per game. ... Bulls Gs Jimmy Butler and Derrick Rose each started despite feeling sick Tuesday. ... Grizzlies G Jordan Adams missed his 21st game because of right knee soreness and G/F Tony Allen was questionable with a right knee injury. ... Chicago F Mike Dunleavy missed his 23rd game while recovering from preseason back surgery. He hasn't played this season.
[© 2015 Thomson Reuters. All rights reserved.]
Copyright 2015 Reuters. All rights reserved. This material may not be published, broadcast, rewritten or redistributed.