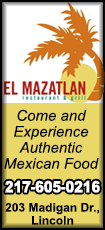 Latta corralled a high, arcing flip pass from defenseman Dmitry Orlov just past the blue line and went top shelf on Ottawa goalie Andrew Hammond to give Washington the game's first goal as the red-hot Capitals held off the Senators 2-1 to continue their franchise-best start.

"I don't even know where the puck went really," Latta said of his career-high second goal of the season. "I knew (Orlov) flipped it and I was trying to get on the puck as soon as I can and it just popped right in front of me. Fourth line, you need those bounces. It was good."

Sitting atop the Eastern Conference, Washington has been able to utilize its depth, including the likes of Latta, who had been a healthy scratch in the Capitals' last two contests.

"The good thing is we are finding ways to win," Washington coach Barry Trotz said. "Be it good goaltending or good penalty kill or good power play or someone having a big night. And right now, we are getting contributions from everyone from the first through the fourth line."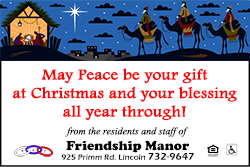 Of course, the primary driver of Washington's success has been goaltender Braden Holtby, who continued to excel between the pipes. Holtby turned away 26 shots, including several highlight-reel stops in the second period, to improve to 12-0-1 in his last 13 games and pick up his league-leading 20th victory of the season.

"Those guys have some pretty good shooters over there, so if you turn it over at the wrong times, they're going to make you pay," Holtby said. "We did a good job of limiting that."

While the Capitals have been content to ride Holtby this year, the Senators were glad to welcome Hammond back to the lineup for the first time since Nov. 12, as the netminder has been sidelined with a concussion.

Hammond got a rude greeting from the Capitals, taking a rocket shot from defenseman John Carlson directly in the mask less than three minutes into the game. He settled in and finished with 23 saves while taking just the second regulation loss of his brief, but memorable, career.

"I felt pretty comfortable in there," Hammond said. "It was one of those games where it was pretty easy to get into it early on. I felt like I settled into it pretty quick. It was one of those tight, low-scoring games, where you couldn't give them much. Ultimately, it was a night where there weren't going to be a lot of goals scored, but we ended up on the wrong end of that."

[to top of second column]
Carlson extended Washington's lead in the second period, taking a perfect feed from right winger Justin Williams, who had just drawn a penalty, and blasting it past Hammond at the 5:43 mark of the period for his sixth tally.

The Senators made things interesting late due to a match penalty called on Washington right winger Tom Wilson with 4:40 remaining in the third period. Just 24 seconds later, right winger Bobby Ryan ended Holtby's shutout bid with his 10th goal of the season, but Ottawa could not find the equalizer.

"We played a team that is going to arguably be there at the end and this is a heck of a measuring stick for us," Ryan said. "For 35 minutes maybe, we were there, but for 25 minutes, we watched them play hockey."

The Capitals continued their dominance of the Atlantic Division, now having earned points in 27 of their last 29 games against those teams. Ottawa has dropped three of its last four games.

NOTES: The Capitals announced that they will play host to two World Cup of Hockey exhibition games at Verizon Center next September. The U.S. team will face Finland on Sept. 13 and Sweden will play Team Europe on Sept. 14. ... With the exception of G Andrew Hammond starting in place of G Craig Anderson, the Senators retained the same lineup from their last game, with LW Shane Prince as the lone scratch. ... C Michael Latta returned to the Capitals' lineup, replacing RW Stanislav Galiev, who joined D Aaron Ness and RW Chris Brown as scratches. ... RW Mark Stone was the fourth fastest to reach 100 points for the Senators with an assist in his 132nd NHL game on Monday.
[© 2015 Thomson Reuters. All rights reserved.]
Copyright 2015 Reuters. All rights reserved. This material may not be published, broadcast, rewritten or redistributed.