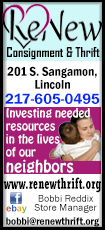 Dark. Helpless. Hopeless. That is the only way to truly describe the world that day. God, the creator and sustainer of all mankind had been silent for too long. He had hidden His shining glory from His people, leaving them exposed to, and under the control of an unfeeling, unrelenting Roman government. By this time, God's people had not known true peace for centuries. They experienced only periodic, short-lived, moments of happiness in their lives when and if the heavy hand of Roman rule might loosen it's grip of bondage and power, thus teasing Israel with a slight, blurry glimpse of hope. But these gestures were consistently empty, as there was never an intent to bring freedom or peace; only more and increased pain, as Rome was a kingdom which thrived upon hatred, jealousy, pride, and political ambition. For God's people - enslaved, battered, and helpless - any hope for peace or freedom had been long since buried in the past.

But, that night, in a small town in Judea, a child was born. Quietly and unannounced to all but a few shepherds, he made his entrance into the world. Though small in the eyes of the world, and helpless in the minds of men, He was to be God's answer to the centuries old petitions of His people - the all but forgotten source of hope and peace. By those words of the angel; "... a Savior has been born to you, He is Christ the Lord."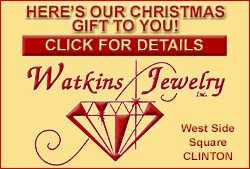 God's people were reminded of the promise of the prophet: "Out of [Bethlehem] will come a ruler over Israel... He will stand and shepherd his flock in the strength of the Lord... and they will live securely... and He will be their peace."

What wonderful news this must have been to ears that had been deafened for so long. The Savior, the true ruler of the world had come, and through Him, hope and peace and freedom was brought to all who recognized Him. His was to be a power that would overcome and conquer the mightiest of earthly rulers, and His was to be a kingdom that would bring, and know, only peace - forever!

All we who live in this dark world today have this same hope - Jesus, born to man so many years ago, was born to us as well. It is still His desire to bring peace to all men, and to reign as their King.

As we celebrate Christmas, let us not neglect to recognize the truth about Christmas. Yes, it is about peace on earth, but the celebration is about the birth of a King who brought peace - to earth, to our hearts - to our very lives - for all eternity!

"It Should Bring Joy"
A Christmas Meditation by Stacy A Popejoy
The celebration of Christmas has for many of us become somewhat incidental to the preparation for Christmas. What with all the shopping, concerts, plays, parties, family gatherings, cooking, decorating, corresponding, and wrapping - as well as, the normal routines of each day - time and energy have been stretched to all human limits. That which God had intended to be a joyous and uplifting event, has become a season of tiring and burdensome activity that most people can't wait to put behind them. Man's attempts to create joy often result in overwhelming anxiety and emptiness. There is little time, and much worse, little desire to celebrate. This cannot be the way God intended for us to acknowledge the anniversary of the birth of His Son and His gift to mankind.


"I bring you good news of Great Joy..." These were the words of the angel to the shepherds on that quiet night. This message was intended to bring joy, and Joy it did bring. God had presented the world with a wonderful gift. The long awaited, promised, Savior. A Shepherd to guide His people and a King who would represent them. All that the people had needed, and prayed for, and waited for, had finally come to them. For these people, peace, light, hope, and life was now freely available for all men. What good news that was! This gift of love – God Himself, clothed as His only Son - was right here with them - in the flesh. Immanuel. Jesus. The very definition of great Joy! Thus, the first Christmas celebration was about to begin!

The shepherds made no plans for an elaborate party. No special notices of their pilgrimage were sent out. They didn't bother with fancy dress or to prepare a royal feast. They just went. They hurried off to see these things that were told to them. They went to give honor to the one who was born to bring joy back to their empty hearts. They went to offer those hearts to Him, the Son of God, their Savior, as an act of worship and celebration.
As well, wise men from the East, traveled to that place to see Him who was born to bring joy into the world. These men, though rich, happy, and fulfilled by the world's standards, came to honor and worship Him, because they believed that the true King, the true fulfillment, and true source of joy, was given by Father God in the form of that little boy. Though they came bearing costly gifts to give, they came knowing they would truly receive that which is priceless. Oh, what great Joy!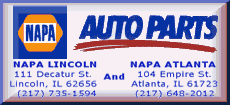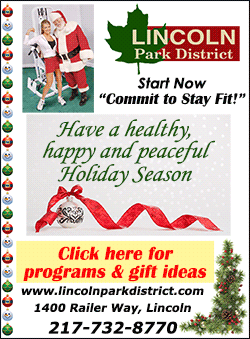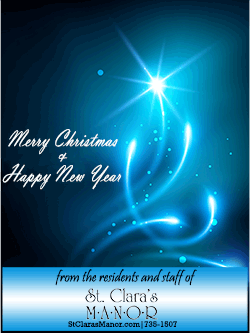 Each year at Christmas, people send themselves into financial, emotional, and physical depression trying to bring into their lives, and the lives of others, the feeling of joy that Christmas promises. But the joy of Christmas is not a feeling. It cannot be purchased, created, decorated, or wrapped. There is no program or accomplishment that will activate it in a person's heart. The joy of Christmas is embodied in the child himself. Jesus Christ, God's free gift to man, is the Great Joy promised by the angel. Only by seeking Him, and sharing Him with others, will each man, woman, and child find the true joy of Christmas.

So beginning this Christmas, let us stop focusing so much time and energy on preparations that will only leave us void of the joy we desire, and let us return our energies to seeking and celebrating the child who has guaranteed joy - our Great Joy - Jesus Christ!

"A Most Practical Gift"
A Christmas Meditation by Stacy A Popejoy

Christmas Isn't For Everyone. That was the title of a column published in a major daily newspaper a few days before Christmas some years ago by columnist who was Jewish both by heritage and religious practice. He wrote that, one evening during the holiday season, he was explaining why, as Jews, he and his family did not celebrate the holiday called Christmas. When he queried his three year old son as to how he felt about not celebrating Christmas, the boy replied with one word - "sad". Though this man sympathized with his son's feelings, he reminded him that Christmas isn't "our" holiday and that "we have our own holidays to celebrate". The result of that evening's conversation was, as one might expect, that his son didn't understand. Truly neither did the father. Christmas isn't for everyone? Christmas is the celebration of God's greatest gift; Life. The angel told the shepherds that it was "good news of great joy that would be for all men". What was this good news? A Savior was born to them. God looked upon all mankind, saw us in our need, and responded with the most practical gift ever given.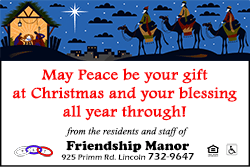 When informing Joseph of Mary's pregnancy and God's plan, the angel said to him, "…you are to give Him the name Jesus, because He will save His people from their sins". His people's sins. Every man's sin. Every one of us, Jew or Gentile, religious or pagan, was lost, hopeless, and dying in our sin. There was no way out. All of our manmade efforts to bring about forgiveness and reconciliation were useless. Sin was going to destroy us. All of us. But, then God said "NO". His love would not let it happen. So, He put His plan for reconciliation into action. He sent to us His one and only Son, who Himself would know no sin, to take our sin, to forgive us our sin, and to receive the punishment for our sin, in our place. God, by His own requirement, sentenced His own perfect son to death, so that we - everyone – the unworthy, the broken and the sinful, could have the gift of life. What else could any man ask for? What more practical gift could any man ever get? What better reason could any man have to celebrate? We can all rejoice in the words brought by the prophet Isaiah: "The punishment that brought us peace was upon Him, and by His wounds we are healed.".

Christmas isn't for everyone? I feel sad for that little boy. Not because he misses out on the presents, and singing, and decorations, and traditions. And not because he is Jewish, either, because as such he will grow to anticipate and cherish some beautiful traditions and celebrations. No, I feel sad for him because Christmas is for him. Christ was born for him. Christ took his sin, and died for him, too. Yes, Christmas is his holiday. Yet, he may grow up never knowing it!