Memorial Medical Center launches Advanced Hernia Center, partners with SIU HealthCare and Springfield Clinic
Send a link to a friend Share
[December 18, 2015] SPRINGFIELD – Memorial Medical Center has launched the Memorial Advanced Hernia Center to assist patients facing complex hernia cases.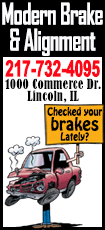 Dr. John Mellinger, a surgeon with SIU HealthCare, and Dr. James Fullerton, a surgeon with Springfield Clinic, serve as co-medical directors of the Memorial Advanced Hernia Center.

"The concept behind the Memorial Advanced Hernia Center is to offer the patients we are here to serve a comprehensive, multidisciplinary and outcome-focused approach to their hernia, including the related conditions and health issues that often accompany and contribute to hernia formation," Mellinger said.
The physician-referral center has 12 SIU HealthCare and Springfield Clinic surgeons, including the two co-medical directors, who will see patients.

"There are all different kinds, shapes and forms of hernias," Fullerton said. "Some of them can be very complex; they may have been repaired before on multiple occasions, aren't healing properly, are infected or may involve bowel perforations. These are the kinds of complex cases that our surgeons are committed to repairing so we can strengthen the quality of hernia care in central Illinois."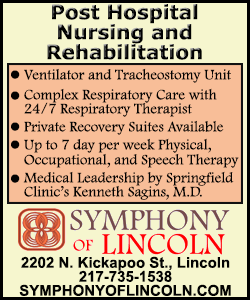 The center provides a multidisciplinary approach including specialized services such as bariatrics, pulmonary, plastics, diabetic management, smoking cessation, physical therapy, advanced wound and stoma care, nutrition counseling and pain management.

The center participates in the Americas Hernia Society Quality Collaborative, which seeks to improve hernia care delivered to patients through patient-centered collection data, ongoing performance feedback to clinicians, and improvement based on analysis of collected data and collaborative learning.
[Michael Leathers, Memorial Health Systems]