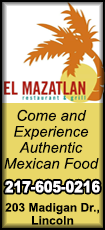 Guard Reggie Jackson scored 31 points, including 11 in the fourth overtime session, and dished out 13 assists. Forward Marcus Morris added 20 points and seven rebounds. Detroit (16-12) earned its fourth win in the past five games.

Guard Jimmy Butler scored a career-high 43 points in 56 minutes to lead the Bulls. Guard Derrick Rose scored a season-high 34 points. Forward Pau Gasol scored a season-high 30 points and grabbed 15 rebounds for Chicago (15-9).

The Bulls matched a franchise record by playing in four overtimes. The team previously went to quadruple overtime on March 16, 1984.

Magic 102, Trail Blazers 94

ORLANDO, Fla. -- Nikola Vucevic and Tobias Harris each scored 25 points to lead Orlando to a victory over Portland at the Amway Center.

The Magic won their third consecutive game and ninth in the last 12. The Trail Blazers, who play Sunday in Miami, lost their second consecutive game.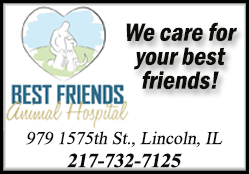 Harris and Vucevic had 12 and 11 rebounds, respectively. Elfrid Payton had 19 points and six rebounds. Reserve Victor Oladipo scored 15 points, including nine in the fourth quarter.

Knicks 107, 76ers 97

PHILADELPHIA -- Jahlil Okafor topped Kristaps Porzingis in the individual battle between two of the top draft picks in the 2015 NBA Draft, but New York came away with a victory over Philadelphia.

Porzingis, who received a huge ovation from the crowd at Wells Fargo Center, finished with eight points, four rebounds and three blocked shots while Okafor had 20 points and five rebounds. Some of Okafor's statistics came at the end of the fourth quarter when Porzingis was on the bench.

Okafor was taken by the 76ers at No. 3 overall. One pick later at No. 4, the Knicks surprised many around the league by selecting Porzingis.

Hawks 109, Celtics 101

BOSTON -- Atlanta's big men took over at the right time, leading the Hawks to a victory over Boston.

Paul Millsap and Al Horford combined for 24 points in the fourth quarter and the Hawks came from six points down to pull out the win.

Atlanta won its second straight -- its second two-game winning streak since an 8-2 start to the season. The Celtics dropped their third in a row despite 29 points by Isaiah Thomas and a career-high 24 points and 10 rebounds by Jae Crowder before he fouled out with 49.1 seconds left.

Raptors 108, Heat 94

MIAMI -- DeMar DeRozan scored 30 points to lead Toronto past Miami at AmericanAirlines Arena.

Toronto snapped a two-game skid, getting 20 points from Luis Scola, 19 points from Kyle Lowry and 21 points from reserve Terrence Ross.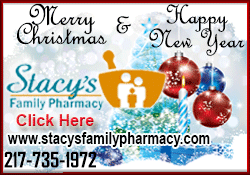 Despite 21 points from Dwyane Wade, the Heat had its three-game win streak snapped.

Timberwolves 99, Kings 95

MINNEAPOLIS -- Andrew Wiggins led the way with 32 points as Minnesota overcame a late rally by Sacramento and ended a four-game losing streak.

Trailing 90-89 with just over two minutes to play, Wiggins hit a shot with 2:04 to play to give his team the lead, then drained two free throws with 80 seconds remaining, and two more with 1.8 seconds left as the Wolves survived.

Ricky Rubio hit four free throws in the final 14 seconds for the Wolves.

Mavericks 97, Grizzlies 88

DALLAS -- Dirk Nowitzki put his recent shooting slump behind him and scored a team-high 20 points to lead Dallas to a victory over struggling Memphis at American Airlines Center.

The Mavs bounced back from their worst defeat of the season Wednesday at Indiana. Dallas seized the lead in an otherwise even first half with about two minutes to go in the second quarter.

Dallas scored on its final six possessions of the half, and caught a big break when Memphis forward Matt Barnes crashed into Deron Williams attempting a half-court heave to beat the buzzer. Williams made all three free throws for a 55-49 halftime lead.

Spurs 115, Clippers 107

LaMarcus Aldridge had 26 points and 13 rebounds to lead San Antonio to a victory over Los Angeles in San Antonio.

Tony Parker scored 21 points for the Spurs, who have not lost at home this season in 15 games. Kawhi Leonard added 19 points, Tim Duncan 14 and Danny Green 10.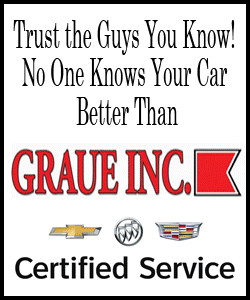 Chris Paul had 27 points and 10 assists to lead the Clippers. He was followed by Blake Griffin with 25 points and DeAndre Jordan with 16 points and 17 rebounds.

The Spurs were able to hold off the Clippers in the fourth quarter, which began with an 11-0 run that propelled San Antonio into a 96-88 lead that included a 3-pointer by Parker, who made several key baskets down the stretch.
Jazz 97, Nuggets 88

SALT LAKE CITY -- Gordon Hayward scored 26 points and Trey Burke added 13 points off the bench to help Utah pull away late for a victory over Denver.

Trevor Booker also chipped in 12 points off the bench, which included some key fourth-quarter baskets, for the Jazz. Utah snapped a four-game losing streak and recorded just its third victory since center Rudy Gobert suffered an MCL sprain.

Will Barton scored 16 points and Jameer Nelson added 15 points to lead a balanced Denver offense. Joffrey Lauvergne added 12 points and 13 rebounds, but it wasn't enough to help the Nuggets complete a fourth-quarter rally.
Pacers 104, Nets 97

INDIANAPOLIS -- Paul George scored 23 points, including a key 3-pointer with 3:26 remaining, and Indiana rallied for a victory against Brooklyn in Bankers Life Fieldhouse.

Indiana won despite making only seven of 28 shots from 3-point range against a team that now is 1-12 on the road. Until Friday night, the Pacers were 0-7 this season when trailing after three quarters.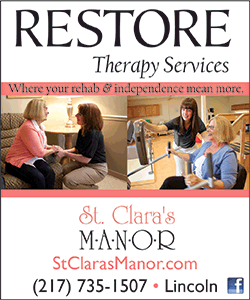 The Nets led by as many as seven early in the fourth quarter, but strong offensive moves from Rodney Stuckey and Lavoy Allen got the Pacers within 81-80 with 8:20 to play. Indiana went on to compile a 15-2 run -- capped by a George steal and dunk -- for an 89-83 advantage with 6:21 remaining.

Warriors 121, Bucks 112

OAKLAND, Calif. -- Andre Iguodala capped a late seven-point run with a 3-pointer as Golden State avenged its only loss of the season with a victory over Milwaukee.

Klay Thompson had a game-high 27 points and backcourt mate Stephen Curry added 26 to go with 10 rebounds and nine assists as the Warriors, who saw a 24-game, season-opening winning streak end in a 108-95 defeat at Milwaukee last Saturday, recorded their 30th consecutive home victory dating back to last season.

The win was Golden State's 12th straight at home this season, matching the best home start in franchise history, established initially by the defending league champs in 1975-76.

Suns 104, Pelicans 88

PHOENIX -- Eric Bledsoe scored a game-high 29 points and Alex Len added 19 points and 13 rebounds and Phoenix beat New Orleans.

Markieff Morris, after being benched for four of the last five games, chipped in 13 points as the Suns beat the Pelicans for the first time in three meetings this season.

Bledsoe scored a season-low six points Wednesday when the Suns were blown out 128-103 in Golden State. But he made 12 of 17 shots from the field and added nine assists against the Pelicans.
[© 2015 Thomson Reuters. All rights reserved.]
Copyright 2015 Reuters. All rights reserved. This material may not be published, broadcast, rewritten or redistributed.