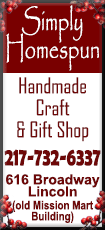 "Garrett Aeilts for three…good."

Aeilts connected ten times from behind the three point line to set a LCHS single game record for threes made in a game. His 10 of 13 shooting performance propelled him to a career high 32 points as Lincoln demolished Springfield 83-43. The win ends the pre-Christmas portion of season for the Railers as they stand 7-2 and 3-1 in conference. Just like Friday night, Aeilts put Lincoln's first points on the board with a three pointer. But no one could have envisioned where the night would end for the senior.

"I couldn't have done it without my teammates," Aeilts said. "We did a good job running sets and they got me the ball in the offense." The ten threes breaks the previous record shared by Jason Osborn, Brock Werner, and Jordan Nelson (see chart at end of story).

"Garrett has been shooting the ball well in practice lately," Coach Neil Alexander said. "He took great shots tonight, taking shots like in practice, and his teammates found him. He was just…pretty good."
The win concludes a great weekend for the Railers, scoring a total of 150 points and beating their opponents by an average of 33.5 points. In the two combined third quarters, the Railers outscored their opponents 54-11. Yes, Aeilts had one of those nights, but this was a team win on both ends of the court. On the night, the Railers shot 64 percent, including 56 percent (15 of 27) from three point range. While clicking on offense for the second night in a row, the defense clamped down holding the Senators (2-8, 0-5) to just 28 percent from the floor and forcing 14 turnovers.

The Senators only had one lead on the night and that was thanks to scoring the game's first basket. After that, it was a 13-0 Lincoln run, bookended by threes from Aeilts. KJ Fry added a three and a pair of free throws, while leading scorer Aron Hopp scored on a lob pass from Aeilts. Hopp scored later in the quarter in the lane on a pass from Isaiah Bowers, but the quarter belonged to Aeilts who hit three more from long range. Aeilts finished the period with 15 points on five three pointers as the Railers dashed out to a 24-10 first quarter lead.

Hopp started the second quarter scoring off a back door pass from Bryson Kirby. Down 27-10, Springfield showed their one slice of life during the game, scoring seven in a row, to cut the margin to ten at 27-17. That run was ended with a 3-on-1 break led by Bowers, who found Aeilts on the right side. Instead of driving to the basket, Aeilts backed up to drain another three, giving him six at that point. David Biggs came off the bench and made immediate impact as Fry found him on the baseline for an easy lay-in. Both teams traded baskets as the Railers took a 38-22 lead into the half.

In similar fashion to Friday night, the third quarter was all Railers. The quarter started with Bowers scoring on a drive down the lane. Proving he is not one-dimensional, Aeilts connected on a pair of free throws after a technical was whistled on Springfield's Blain Keene after he was taunting Drew Bacon by being a bit over demonstrative while clapping in Bacon's face. Bacon then jumped in the scoring column with a strong drive down the lane, using his left hand while bracing the opponent away with his right shoulder. The 14-0 run was punctuated by two more threes from Aeilts, raising his total on the night to eight and the Lincoln lead to 52-22.

Springfield went almost half the quarter before getting on the board with four in a row. A basket from Bacon and another three from Fry increased the Railer margin to 31 at 56-26. As we mentioned on the broadcast, the outcome of the game had been decided. The question was would history be made. That answer would be a resounding 'yes.'

With 2:04 to go in the third, Aeilts put Lincoln up 60-27 with his ninth three of the night, tying the previously mentioned Railer gunners. After a Springfield turnover, Railer Nation came to their feet as the Railers found an open Aeilts in the right corner. As the ball arced from his left hand, the shot almost took on a slow-motion flight. When it finally swished through the basket at the 1:29 mark, the record was his and the contingent at Roy S. Anderson let him know about it. "I didn't know it was the tenth," Aeilts commented, "but the crowd let me know it."

[to top of second column]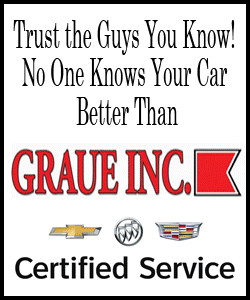 One by one the starters came off the floor, but the night's biggest ovation was saved for number 2. A standing ovation from the crowd and his teammates greeted him as he left the floor, doing something no one else that has ever worn a Lincoln uniform has done.

The night's scoring was wrapped up as Biggs continued his strong night, tallying six in the fourth quarter. Kirby knocked down a pair of technical foul shots, while Alex O'Donoghue hit his first two buckets of the season with strong inside play. How fitting it was that the night's final points came on a three-pointer, a top of the key connection from sophomore Zack Morris, giving the Railers the 40-point win.

In true coaching form, Alexander was happy with the win, but already looking ahead. "Believe me, we're not perfect. We're making too many turnovers, too many silly mistakes. We will come in Monday and this game will be forgotten."

The 32 from Aeilts led the way with Hopp joining him in double figures with 14. Fry and Biggs added eight points apiece with Kirby scoring five. Bacon scored four as did O'Donoghue. Nolan Hullinger and Zack Morris each joined the fun with a three of their own, while Bowers finished with two.

The Railers will next be in action on Monday, December 28 at they take part once again in the Collinsville Holiday Tournament, taking on Fort Zumalt North from Missouri. Lincoln garnered the number two seed and, if they can perform as they have for the past weekend, they may be able to make a bit more noise than some expected. The game is schedule to tip around 2:30.

From me and my family, as well as the LDN family, hope you and yours have a safe and Merry Christmas!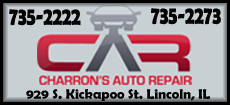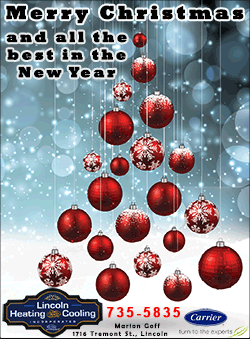 LINCOLN (83)

Aeilts 10-13 2-2 32, Hopp 6-8 2-2 14, Fry 2-6 2-2 8, Biggs 4-4 0-0 8, Kirby 1-3 2-2 5, Bacon 2-2 0-0 4, O'Donoghue 2-2 0-0 4, Hullinger 1-1 0-0 3, Morris 1-1 0-0 3, Bowers 1-4 0-0 2, Cannon 0-2 0-0 0, Sloan 0-0 0-0 0, Birnbaum 0-0 0-0 0, Grunder 0-1 0-0 0. TEAM 30-47 8-8 83. 3pt FG 15-27 (Aeilts 10, Fry 2, Hullinger, Kirby, Morris). Rebounds 26, Assists 22, Turnovers 14.

SPRINGFIELD (43)
Day 19, Nelson 12, Minder 3, Pettis 3, Keene 2, Small 2, Kirk 1, Hawkins 1. TEAM 13-46 14-21 43. 3pt FG 3-23 (Nelson 2, Day). Rebounds 29, Assists 6, Turnovers 14.

LCHS 24-14-30-15 83
SPRINGFIELD 10-12-7-14 43


SINGLE GAME HIGHS – THREE POINTERS MADE FOR LCHS

10 – Garrett Aeilts 12/19/2015 vs. Springfield
9 – Jason Osborn 2/28/1996 vs. Rantoul
9 – Brock Werner 11/30/2002 vs. Rantoul
9 – Jordan Nelson 11/26/2010 vs. Morton
9 – Jordan Nelson 12/30/2010 vs. Plainfield South