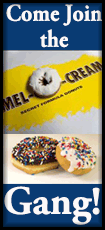 Lincoln used 67 percent shooting for the game, including 11 of 19 from three point range to keep the Cyclones winless in conference play while the hosts moved to 6-2 on the season.

For the second game in a row, senior Aron Hopp scored a game high 20 points, most of them on dazzling drives to the baskets. When Hopp wasn't scoring, he was facilitating ways to get his teammates the ball.

Hopp is certainly playing the best basketball of his career. "I'm really pleased with how he (Hopp) is
playing," Coach Neil Alexander said after the game. "He did a great job of getting to the basket, but also getting his teammates involved." Hopp's 20 points came on a perfect 9 of 9 from the field, while dishing out five assists. Throughout the entire night, you just felt watching Hopp that he could easily get to the lane on any defender SHG put in front of him.
With all the accolades being poured on Hopp, it was another senior, Garrett Aeilts, that carried the load in the first quarter. Fresh off his important role in the second overtime against Rochester last week, Aeilts picked up where he left off, getting Lincoln on the board with the first of his three first quarter three-pointers. After Hopp scored on a layup to tie the game at five, a Drew Bacon three and reverse layup from Isaiah Bowers (off a no look pass from Hopp), Lincoln took the lead at 10-7. A 4-0 run from SHG put the visitors up 11-10. Aeilts then took over from the right side, hitting threes from the wing and then the corner, the second putting Lincoln up 19-13.

The Railers started to show a bit of their dominance early in the second quarter, running off the period's first six points. Led by Hopp, scoring on a driving layup and then a steal and another reverse layup, Lincoln went up 25-14 after KJ Fry took the inbounds pass from Bacon, spun in the lane, and converted on a layup.

The Lincoln defense played well on Friday night, as did most facets of the game. Forcing SHG to one mistake after another, the Railers did a good job at keeping the ball out of the inside. A strong defensive effort led to easy points on the offensive end. A finger roll layup by Bowers was followed by a deep three pointer from Bryson Kirby and the Lincoln lead had grown to 30-17. A quick four point burst was interrupted by another three from Kirby. Another drive by Hopp finished the first half scoring for the Railers, now up 35-21.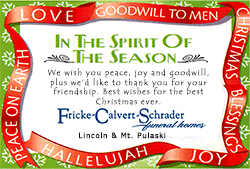 Lincoln had a chance to finish even stronger at the end of the first half, running down almost 1:20 of the clock against tough pressure defense from SHG. With less than ten seconds remaining, a set play to called from the bench, and that's when things started to unravel. With spacing an issue and mishandling of the basketball, SHG's Sam Sergent picked up the errant pass and scored on a layup to send the teams into the locker room, Lincoln up 35-25. By the manner of his gait, Coach Alexander was not pleased with the half's final moments. "Well, I called a set and that's when we decided to stop playing. There is a lot of things for us to work on."

Whatever the halftime discussion, the message was delivered.

After SHG drew within eight on an offensive rebound and putback, Lincoln through everything into high gear. Bowers started the run with five straight points off drives down the lane. It was good to see Bowers be strong in the middle. In the first half, the sophomore had a chance to work in the lane, but kicked the ball back out. Starting the second half, Bowers would not be denied as he was the aggressor.

Fry his his first three of the night off a pass from a driving Hopp, while another steal found its way
eventually to an open Aeilts who continued his hot shooting from the outside.

[to top of second column]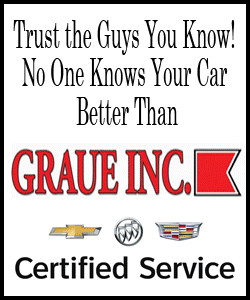 The Aron Hopp show continued as he scored on a layup and then another layin, this one on a spin move one way and back to the lane. Showing his true team leadership, Hopp's steal saw him toss a behind the back pass to an open Aeilts for his fifth three of the night and the 21-0 run had exploded the Lincoln lead to 56-27.
Finally, if you are an SHG fan, with 1:37 to go in the quarter, a pair of free throws ended the run only to see Nolan Hullinger connect from deep in the right corner, one of five Railers to hit a three pointer on the night. By the time Hopp had scored the next six on a floater over the outstretched SHG hands in the lane, a regular lay-in, and a shot he just flipped up and in, Lincoln had built their advantage to 65-30 before pulling away to the final 67-40 margin.

"It was a good win, but we need to get better," Alexander said. "I thought everyone out there tonight put forth a great effort. But things like 17 turnovers, that's too many for us. We should have had only seven turnovers. That would have given up ten more shots."

Hopp's 20 points led the way again, followed by a season high 15 points from Aeilts. Bowers reached double figures also with 11 points. Fry, Hullinger, and Kirby all added six points, with Bacon scoring three early in the game.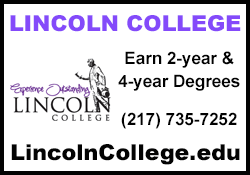 The Railers play the second of back-to-back home games with a Saturday night matchup against
Springfield. The schedule is a bit different from normal action. The sophomore boys will play at 3:30 with the girls' varsity set to play at 5:00 prior to the scheduled tip time of 6:30 for the boys' varsity action. The Lady Railers are off to a good start so Saturday is a great opportunity to watch a lot of good basketball courtesy of LCHS.

LINCOLN (67)

Hopp 9 2-2 20, Aeilts 5 0-0 15, Bowers 5 1-1 11, Fry 2 1-2 6, Kirby 2 0-0 6, Hullinger 2 0-0 6, Bacon 1 0-0

3, Biggs 0 0-0 0, O'Donoghue 0 0-0 0, Cannon 0 0-0 0, Grunder 0 0-0 0, Sloan 0 0-0 0, Birnbaum 0 0-0 0,

Morris 0 0-0 0. TEAM 26 4-5 67. 3pt FG 11 (Aeilts 5, Kirby 2, Hullinger 2, Fry, Bacon).

SHG (40)

Okwuegbunam 8, Reid 7, Sergent 6, Moseley 5, O'Connor 4, Ingram 3, Brenneisen 3, Andrews 3, Boll 1.

TEAM 14 7-13 40. 3pt FG 5 (Brenneisen, Andrews, Sergent, Moseley, Ingram).

LCHS 19-16-24-8 67

SHG 14-11-4-11 40



I would also like to draw your attention to another news item that involves Lincoln basketball as well as everything else at Lincoln High School. There has been discussion about whether or not Lincoln will stay in the Central State Eight conference or possibly switch to a different affiliation. My best advice is to go to the detailed recap of the Wednesday discussion sessions found on Lincoln Daily News. You can find it here.
[Jeff Benjamin]