Toppers fall to Warriors in Friday night basketball action'
Send a link to a friend Share
[December 19, 2015] Mount Pulaski lost 69-52 to the Athens Warriors on Friday night to drop their season record to 4 wins and 6 losses.
Picture Caption: [Topper's Brett Huff drives to the basket to lay in two of his team-leading 20 points Friday night. Mount Pulaski lost 69-52 to the Athens Warriors.] Photo by Teena Lowery
Athens was off to a quick start in this one, draining six three-pointers in the first quarter and jumping out to a commanding 28-5 lead.

Mount Pulaski did bounce back for a solid performance in the second quarter and outscored the Warriors 22-13. Senior Brett Huff led the way scoring ten points in the quarter, but all the Toppers were in on the action, even putting together a 13-0 run.

That run started when Dalton Litterly fired a pass to Will Stewart in the paint and the 6'1 senior tossed it in to make the score 34-12. Following a steal by Litterly, he found Stewart open and in turn Stewart spotted Peyton Taylor open and the 6'7 sophomore laid it in for two more Topper points. The Toppers were able to keep rolling as G Oliver's layup was good at the 3:28 mark and the Warriors lead was cut to 34-16. Huff cut the lead to 34-18 on his steal that resulted in a layup and the momentum was swinging the Toppers way. Taylor cut the lead down even further, 34-20, as he put back his own missed shot with 2:09 left in the first half. Finally the icing on the cake to the 13-0 run was Huff going coast to coast with the layup that allowed Mount Pulaski to only trail 34-22. Athens was finally back on the board at the 1:08 mark with a three by Dalton Fletcher. While the run may have ended for Mount Pulaski, Huff continued to shoot lights out as he nailed another jumper with :45 seconds remaining. Then it was Litterly quick on the steal and good on the layup with :08 seconds left. As the halftime buzzer sounded, the Warriors still held a nice lead over the Toppers, 39-27.

The Warriors continued to outscore Mount Pulaski in the third quarter, 13-8, with the only real big cheer coming from the Topper fans when Huff hit a fade-away three as he was guarded heavily and time expired at the close of the third quarter.
Athens took a 52-35 lead into the fourth quarter and never let go of it. Both teams would score a respectable 17 points apiece in the final quarter and when it was all said and done Athens was on top 69-52 with the win.

[to top of second column]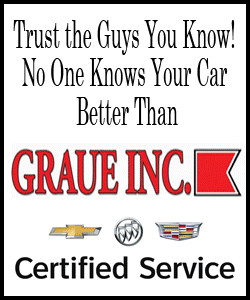 Huff had his best shooting night on the season and led the Toppers with 20 points. While 6'5 senior Matt Wending led Athens with 24 points.

Mount Pulaski will travel to Decatur next week to play in the St. Teresa Tournament.

The Toppers open play on Monday at 3:00 p.m. versus Decatur LSA.

Mount Pulaski scoring

Brett Huff 20
Litterly 9
Oliver 9
Stewart 8
Taylor 6

Athens scoring

Wendling 24
Davis 12
Hanner 11
Gunderson 6
Hill 6
Richardson 4
Chavis 3
Fletcher 3
[Teena Lowery]