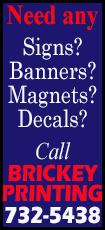 Against the San Jose Sharks on Friday night, his hustle without the puck and his stick led to the key goal in a 4-2 victory for Ottawa at Canadian Tire Centre.

After losing possession in Sharks territory, Prince also dropped his stick but didn't stop his pursuit of San Jose winger Joonas Donskoi. When passing the Senators bench, Prince grabbed a new stick, lifted the puck from Donskoi and started a rush up ice that led to a shot through a crowd by defenseman Chris Wideman that stood as the winner.

"It was a good shift," said Prince, a healthy scratch the previous five games. "It was a good turnaround."

Also a good turnaround was the way the Senators recovered from a 1-0 deficit after a goal by Sharks center Joe Thornton in the opening minute of the second period. Entering the night, San Jose had the second best winning percentage in the league (13-1-0) when scoring first.

Leading the way on a rally that saw the Senators score four unanswered goals was winger Bobby Ryan, who had a goal and an assist. Center Jean-Gabriel Pageau and defensemen Erik Karlsson also scored for Ottawa.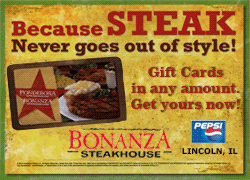 Sharks defenseman Brent Burns rounded out the scoring with under three minutes left.

"We thought we had the game, had the chances," said Sharks center Joe Pavelski. "We just probably got caught opening up a little bit."

Senators goalie Craig Anderson and Sharks goalie Alex Stalock were both solid as each made 31 saves.

Ryan's goal, which came 4 minutes, 17 seconds after Thornton broke the ice, was off a beautiful solo effort that saw him undress Sharks defenseman Justin Braun and jam the puck between Stalock's pads to send the game into the third tied 1-1.

It was the third consecutive game Ryan was playing with a broken finger, but the injury clearly didn't bother him on his way to his 11th goal of the season.

"No, I mishandled (the puck) right into the net, five-hole," cracked Ryan, who moved into second place on the Senators scoring list with 32 points.

"Bobby's been real good for us," said Senators coach Dave Cameron. "He's one of those guys at the start of the year that we said if our team is going to reach its potential, Bobby is going to have to be a big cog in it, and he has been. With nine fingers."

The win was just the second in five games for the Senators (17-11-5), while the Sharks (16-15-1) had their winning streak stopped at two games.

"I think we needed to capitalize on a few of the opportunities we had early in the game," said Sharks coach Pete DeBoer, whose team outshot the Senators 13-12 in the opening 20 minutes that also saw Thornton ring a shot off the post. "I thought in the first period we had some Grade A looks and Anderson made some saves. It was one of those games where you knew whoever could get the second goal was probably going to win and we just couldn't bury one."

[to top of second column]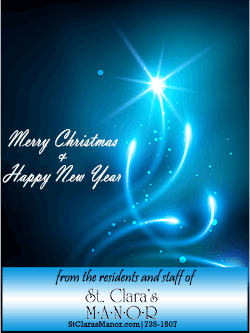 Pageau broke the 1-1 tie when he started a play by winning a face-off in the offensive zone. After defenseman Cody Ceci's point shot hit Stalock in the helmet, winger Dave Dziurzynski fired the puck through the goalie's pads and Pageau raced to the net to push it over the line.

"I think (Ceci) shot a muffin on net. That's what I told him on the bench," said Pageau, whose nine goals is one shy of his career high. "After that Dizzy made a good play, to take the shot. Unfortunately I stole (the goal) from him, but it happens."

Wideman's goal, his fourth, was his first in 15 games. It was also his second game winner.

"Feels good to get anything at this point," said Wideman. "I had a lot of shots the last couple of games. I saw a little daylight, got it through, and I guess I got lucky a little bit."

Originally, it looked like his shot was deflected in by Prince.

"I would have let him have it," said Wideman. "I just wanted to win."

The Senators now play two road games, in Tampa Sunday and Florida Tuesday, before breaking for Christmas. The Sharks play in Chicago Saturday and Los Angeles Sunday before beginning their break.

NOTES: Sharks G Alex Stalock played his ninth game of the season and faced the Senators for the second time in his career. Stalock made 38 saves in a 5-2 Sharks victory at Canadian Tire Centre in his first NHL start Oct. 27, 2013. ... Sharks C Barclay Goodrow replaced RW Mike Brown in San Jose's only lineup change. ... Senators D Jared Cowen was a healthy scratch for just the second time this season. The writing was on the wall for the 2009 first-round pick, who played a career-low 11:08 in Wednesday's 2-1 loss to the Capitals. ... Senators LW Shane Prince played for the first time since Dec. 6. He was a healthy scratch the last five games. The return of Prince meant Senators D Mark Borowiecki went back to his regular post on the blue line. For the past five games he had been used primarily as a winger.
[© 2015 Thomson Reuters. All rights reserved.]
Copyright 2015 Reuters. All rights reserved. This material may not be published, broadcast, rewritten or redistributed.