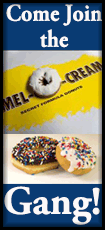 Deutsche Bank, which has embarked on drastic restructuring under new CEO John Cryan, becomes the latest Western financial institution to scale back in China where caps on foreign ownership have made it difficult to attain the strategic growth many firms first envisioned.

Reducing stakes in Chinese lenders has, however, often resulted in multi-billion profits for European and U.S. banks. Deutsche too is likely to make a tidy profit, with shares in Hua Xia trading at 11.44 yuan as of Monday's close, compared with below 4 yuan per share in 2006 when it first invested.

Deutsche will gain between 23.0 billion and 25.7 billion yuan, or 3.2 billion to 3.7 billion euros from the stake sale at current exchange rates, depending on Hua Xia's share price ahead of the sale's completion.

"As we execute on Deutsche Bank's strategic agenda, now is the right time for us to sell this investment," Cryan said in a statement on Monday.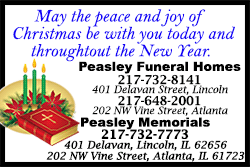 While it is pulling out of Hua Xia, Deutsche continues to run a securities joint venture and an asset management business in China.

The sale will help boost the German bank's common equity tier 1 capital ratio as of Sept. 30 by about 0.3 to 0.4 percentage points from 11.5 percent.

Seeking to bolster its finances, Deutsche Bank has also announced plans to slash 15,000 jobs, shed businesses employing some 20,000 staff and suspend dividends for two years..

Chinese insurers like PICC P&C have been particularly acquisitive this year, spending a record $12.2 billion on property, banking and insurance businesses at home and abroad.
Hua Xia, a relatively small bank in China with around 80 branches and a market capitalization of $20 billion, offers PICC P&C a new channel to distribute its insurance products, said Leon Qi, an analyst at Daiwa Capital Markets.

"The rationale for PICC's acquisition of Hua Xia is to allocate its investment-growing portfolio," he said, adding that the planned pricing was in line with market expectations.

PICC P&C, which is partly owned by American International Group <AIG.N>, said it expected relatively steady investment returns from its stake in Hua Xia, in addition to the benefits of strategic cooperation.

Shares in the Chinese insurer fell 1.5 percent on Tuesday, compared with a 0.3 percent rise for the wider market. Hua Xia shares rose 3.2 percent.

(Reporting by Maria Sheahan in FRANKFURT and Daria Hsu in HONG KONG; Additional reporting by Denny Thomas; Editing by Georgina Prodhan and Jason Neely)
[© 2015 Thomson Reuters. All rights reserved.]
Copyright 2015 Reuters. All rights reserved. This material may not be published, broadcast, rewritten or redistributed.