Mount Pulaski loses in overtime at the St. Teresa Tournament again
Send a link to a friend Share
[December 29, 2015] MOUNT PULASKI - The No. 3 seeded Toppers lost yet another heartbreaker in overtime Monday night as the No. 2 seeded St. Teresa Bulldogs came charging back to defeat the Toppers 58-51.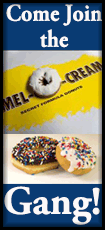 Mount Pulaski nearly pulled off the upset by overcoming a 15-point deficit in the fourth quarter to tie the game at 48-48. Lukas Aylesworth, who led the Toppers with a career high 22 points, was the hero in regulation as he sank the tying free throws with 3.9 seconds remaining in the game. As a team the Toppers outscored the Bulldogs 21-6 in that terrific fourth quarter comeback which included nine points from Aylesworth, six points from Peyton Taylor, and two each from Will Stewart, Dalton Litterly and Brett Huff.

The Bulldogs led the contest all evening and it looked like by the end of the third quarter there was no doubt St. Teresa would be playing for the tournament championship.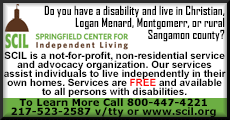 However, the Toppers had other thoughts in mind. With the score 42-27 in favor of the hosts to start the fourth quarter, Mount Pulaski was on a mission. All of the starters scored in the fourth quarter and as Aylesworth hit a basket around the 2:00 minute mark to pull the Toppers to within five points, it looked like the team had a chance. Those chances improved when St. Teresa threw the ball away with :20 seconds left and just a 48-44 lead. Despite a miss by Brett Huff, Litterly rebounded the ball and put it back up for two with :17 seconds left to make it 48-46. With less than :10 seconds remaining Mount Pulaski fouled Isaiah Bond and fortunately for Topper fans, Bond missed his free throw and Taylor grabbed the rebound. Bond then turned around and fouled Aylesworth with less than :05 seconds in the game. The two free throws were good by the junior and mission accomplished part one, a tie game for the Toppers.

A last minute attempt for the win fell short by the Bulldogs and to overtime we go. Manny Green's two free throws put the Bulldogs up 50-49 in overtime and then it was Sydney Rhoades getting a bucket to fall to put the home team ahead 52-49. Then it was Litterly's turn at the free throw line and his two from the charity stripe were good, 52-51 the score with just around a minute left to play.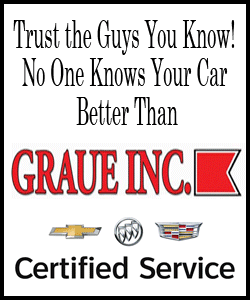 However, Bond and JaColby Boston quickly extended the overtime lead with their baskets, 56-51. Mount Pulaski just could not get the ball to fall as the bonus time was dwindling down and Mount Pulaski was running out of time to pull off the upset win. Finally Boston's two free throws in the final seconds sealed the win for St. Teresa, 58-51.
St. Teresa advances to the championship game tonight at 7:30 p.m. versus Riverton.

The Toppers record falls to 1-2 in the tournament with both losses coming in overtime and will play later today at 4:30 p.m.


Mount Pulaski scoring:

Aylesworth 22
Brett Huff 11
Taylor 10
Litterly 6
Stewart 2


St. Teresa scoring

Boston 19
Bond 12
Smith 23
Green 2
Rhoades 2

[Teena Lowery]