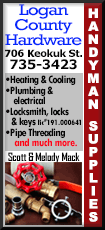 Stephen Curry, held scoreless for the game's first 20 minutes, contributed a 23-point, 14-rebound, 10-assist triple-double to Golden State's 11th straight win over the Kings, three of which have come this season.

The Warriors (29-1) completed a 5-0 homestand and earned their 33rd win in a row at home dating back to last season. Golden State finished the 2015 calendar year 42-1 at home.

Nets 111, Heat 105

MIAMI -- Brooklyn, which owns the third-worst record in the NBA, knocked off Miami.

The Nets overcame a 16-point third-quarter deficit, scoring 67 points in the second half, the most Miami has allowed after the break this season.

Brook Lopez and reserve Wayne Ellington keyed the Nets victory. Lopez had 26 points and 12 rebounds. Ellington scored a season-high 26 points. It was the third time he has scored 20 or more points against the Heat in the past four years.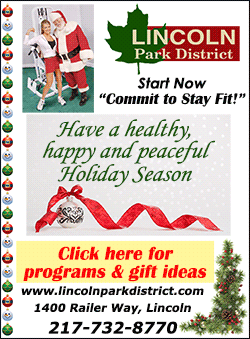 Bulls 104, Raptors 97

CHICAGO -- Tony Snell scored 16 of his 22 points in the fourth quarter, and the Chicago Bulls pulled away for a 104-97 win over the Toronto Raptors on Monday night.

Bulls forward Pau Gasol scored 22 points and pulled down seven rebounds. Guard Derrick Rose contributed 20 points and four assists for Chicago (17-12).

Raptors guard Kyle Lowry led all scorers with 28 points on nine-for-15 shooting. Guard DeMar DeRozan added 19 points, eight rebounds and eight assists for Toronto (19-13).

Hornets 108, Lakers 98

CHARLOTTE, N.C. -- Kemba Walker matched his season high with 38 points, and Charlotte upstaged Kobe Bryant's Farewell Tour.

Walker scored 18 of his points in the fourth quarter when the Hornets finally were able to pull away in a game that earlier saw 13 ties and 21 lead changes. Walker was 14 of 25 from the field with three 3-pointers. He also finished with six rebounds and five assists.

Bryant, making his final appearance in Charlotte, drew thunderous applause from a sellout crowd of 19,632 throughout the game. He finished with 20 points but had just four in the second half and was five of 20 from the field and three of 12 from 3-point range.

Magic 104, Pelicans 89

ORLANDO, Fla. -- Nikola Vucevic had a season-high 28 points, eight rebounds and seven assists to lead the Orlando to the victory.

Evan Fournier had 20 points and hit three of his four shots from 3-point range. Tobias Harris had 14 points and nine rebounds.

Anthony Davis led the Pelicans with 20 points and eight rebounds.

Pacers 93, Hawks 87

INDIANAPOLIS -- Monta Ellis scored a season-best 26 points, and Indiana snapped Atlanta's six-game winning streak.

Ian Mahinmi, who scored 13 points, tipped in a missed Ellis shot with 16.3 seconds remaining to give Indiana a 92-87 lead.

Solomon Hill and Chase Budinger each added 10 for Indiana. Paul Milsap led the Hawks with 24 points, Indianapolis native Jeff Teague added 18, Thabo Sefolosha scored 14 and Al Horford had 10 points and 10 rebounds.

[to top of second column]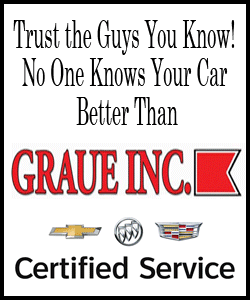 Clippers 108, Wizards 91

WASHINGTON -- Chris Paul scored 23 points and Jamal Crawford had 21 as Los Angeles dominated Washington.

The Clippers never trailed and were never threatened in forward Paul Pierce's return to Washington.

Crawford scored 15 points in the second half and his jumper gave the Clippers their largest lead at 106-80.

Mavericks 103, Bucks 93

DALLAS -- Dallas extended its winning streak to three games with its victory over Milwaukee.

Wesley Matthews delivered in Dallas' time of need as he scored nine of his team-high 22 points in the fourth quarter.

Jerryd Bayless scored eight of his 19 points in the fourth quarter for Milwaukee. Khris Middleton added 15 points for the Bucks - his seventh consecutive game with 15 or more points.

Cavaliers 101, Suns 97

PHOENIX -- Kyrie Irving scored 22 points in 24 minutes and hit his team's 17th 3-pointer just before the shot-clock buzzer with 21 seconds left and Cleveland beat a fading Phoenix team.

J.R. Smith scored 17 points including five 3-pointers for the Cavaliers, who avoided their first three-game losing streak of the season after back-to-back road losses to Golden State and Portland.

Kevin Love had 16 points and seven rebounds and LeBron James added 16 points and seven assists for Cleveland, who made 17 of 41 3-pointers in the game.

Jazz 95, 76ers 91

SALT LAKE CITY -- Gordon Hayward scored 24 points and hit a game-winning 3-pointer to lead shorthanded Utah past Philadelphia.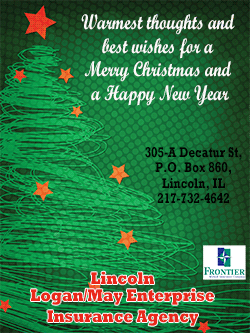 The Jazz seemed to be on their way to an easy win after hitting their first seven shots, scoring 37 points in the first quarter and taking a 21-point lead in the first half.

But the Sixers stormed back thanks to big games from recently acquired Ish Smith (22 points), Nerlens Noel (18) and Richaun Holmes (18).

Spurs 101, Timberwolves 95

SAN ANTONIO -- Rookie reserve Boban Marjanovic scored nine of his 17 points in a crucial four-and-a-half-minute stretch of the third quarter as the San Antonio Spurs shrugged off a ragged start to beat Minnesota.

The Timberwolves got within 98-94 in the final minute on two free throws by reserve Zach LaVine and a running jumper by Andrew Wiggins, but failed to convert another chance after a steal with 35 seconds remaining.

Tony Parker hit one of two free throws with 26.7 seconds to play to push the Spurs' lead to 99-94 and they were able to convert enough free throws at the end to secure the win.
[© 2015 Thomson Reuters. All rights reserved.]
Copyright 2015 Reuters. All rights reserved. This material may not be published, broadcast, rewritten or redistributed.