Koivu, Dubnyk power Wild past Red Wings
Send a link to a friend Share
[December 29, 2015] ST. PAUL, Minn. -- When you're mired in a slump, sometimes you just have to take what the opponent gives you. On Monday, the Minnesota Wild took enough to get a win.
Power play and empty net goals by captain Mikko Koivu late, and a strong night in goal by Devan Dubnyk helped the Wild to a 3-1 victory over the Detroit Red Wings on Monday.

Center Charlie Coyle scored his ninth goal of the season in the first period and Dubnyk had 28 saves for the Wild (19-10-6), who had lost three of their previous four games.

"Win, lose or whatever, just wanted to see us playing the right way," Wild coach Mike Yeo said. "Saw a lot more pace to our game tonight. A huge part of that is the execution, and that's kind of been our concentration the last couple of days."

Detroit lost despite a 32-save night in goal by Petr Mrazek. Center Pavel Datsyuk scored for the Red Wings (18-11-7). The Wings goalie made several impressive saves throughout, including thwarting Jason Zucker on a third- period breakaway when the Wild left winger came in alone from the far blue line.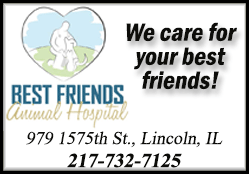 "Too many turnovers, especially from the beginning," Detroit captain Henrik Zetterberg said. "Playing a team like this you have to be more careful and we learned that in the first tonight. It's a tight game overall for 60 minutes but they got too many free chances."

Minnesota opened the scoring just past the midway point of the first period as Coyle scored for the third time in the past four games. Entering the zone with speed, Coyle made a deceptive stick-handling move around Red Wings defenseman Brendan Smit and launched a rising shot that beat Mrazek on the glove side.

The Wild got another puck past Mrazek a few minutes later, but this one didn't count. He stopped a point- blank attempt by right winger Nino Niederreiter, with the rebound popping up in the air. Wild defenseman Matt Dumba swatted it out of the air and into the net.

After a conference, the officials announced Dumba had played the puck with a high stick, and replays affirmed their call of no goal.

The second period was scoreless, with Minnesota outshooting Detroit 10-7 and coming closest to scoring when left winger Thomas Vanek clanked a shot off the goalpost. The Wild admitted they were frustrated by Mrazek's strong play for much of the night.

[to top of second column]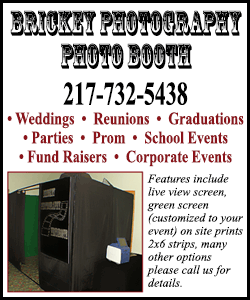 "I thought it was a good sign we were starting to get chances more and more later on in the game," Koivu said. "For sure it's frustrating if you're not scoring. But at the same time, when you've got the momentum and get chances, that's a good sign and usually that gets players going."

Koivu's power play goal made it 2-0 with less than three minutes left, but Datsyuk answered on the next shift with his fourth goal of the season.

"What was disappointing was we didn't correct the mistakes we were making throughout the game, and that's turning the puck over," Detroit coach Jeff Blashill said. "You just have no chance when you're turning it over and turning it over. You just have no chance for success there."

Dubnyk, who suffered a cut arm in practice Sunday, was expected to get the night off. But his backup, Darcy Kuemper, was unexpectedly scratched shortly before warmups with an upper body injury.

NOTES: Detroit rookie C Dylan Larkin returned to the lineup after sitting out the Red Wings' previous game with an upper- body injury. The former University of Michigan star entered the game leading Detroit with 13 goals. ... Minnesota C Ryan Carter missed the Wild's 3-1 home loss on Saturday with a lower body ailment but returned to the lineup Monday. That prompted Minnesota coach Mike Yeo to make RW Justin Fontaine a healthy scratch for the first time this season. ... The Red Wings are in the midst of a three- game road trip, and visit the Winnipeg Jets on Tuesday. They host the Pittsburgh Penguins on New Year's Eve. Minnesota, which has played six of its past seven games at home, now heads off on a four- game road swing, starting New Year's Eve when the Wild visit the St. Louis Blues.
[© 2015 Thomson Reuters. All rights reserved.]
Copyright 2015 Reuters. All rights reserved. This material may not be published, broadcast, rewritten or redistributed.