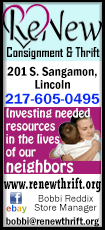 Toffoli scored a hat trick, and goaltender Jonathan Quick stopped 27 shots to earn his 40th NHL shutout as Los Angeles routed the Canucks 5-0.

Center Anze Kopitar had four assists for the Pacific Division-leading Kings (22-11-2).

The game was just 30 seconds old when Los Angeles defenseman Brayden McNabb slammed Vancouver center Henrik Sedin into the boards. The Canucks thought it was a hit to the head and retaliated, resulting in three first-period fights, two involving McNabb.

"We preached a really good start, and we were able to do that and just carry on from there," said McNabb, who scored a second-period goal.

"He kind of got a pass right when I was able to get my body on him."

Henrik Sedin thought the hit deserved a penalty.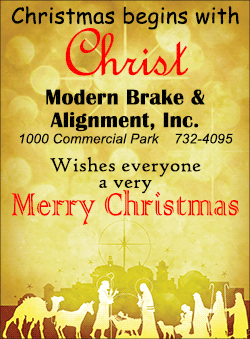 "I thought it was a flying elbow to the head, but the ref said it was a clean hit," the Canuck captain said. "The only point of contact on me was my face.

"I'm surprised nothing worse happened. The only mistake I made was not staying down longer."

McNabb wasn't surprised the hit left him a marked man.

"I knew I was going to have to do something," he said. "When you hit a guy like that, you've got to expect something. It's part of the game."

Toffoli said the hit gave the Kings some extra jump.

"I think it all started with (McNabb's) first shift," he said. "That's what hockey is about, especially a division game. We are both fighting for a playoff spot. It was a really good game, and I felt we played really well."

With center Jeff Carter, Los Angeles' point leader, out due to an injury, the Kings were looking for other players to step forward. Kopitar was pleased with the response.

"Everybody has to come together and step up," he said. "It's not only one guy that is going to carry his load.

"Tonight we had a pretty good start, got some insurance in the second period. It felt good just to roll the four lines and keep on going."

Toffoli opened the scoring in the first period with a shot from the point that sailed over the glove of Canuck goaltender Jacob Markstrom.

He made the score 4-0 early in the third when he put a rebound past Markstrom, then finished the hat trick by deflecting a shot from defenseman Drew Doughty on a power play.

"We needed everybody to be scoring," Toffoli said. "That's what we take pride in as a team for everybody to contribute and all find a way to score goals and make plays and just get us some momentum."

Rookie defenseman Derek Forbort also did his part, scoring his first NHL goal.

[to top of second column]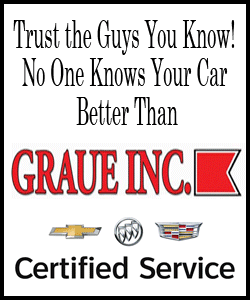 The shutout was the third of the season for Quick. One of his best saves came in the second period, when he blocked a shot from the slot from Vancouver center Bo Horvat.

He has 40 shutouts, tied with John Vanbiesbrouck and Frank Brimsek for the most in the NHL by an American-born goaltender.

Markstrom, making his third consecutive start, stopped 33 shots for Vancouver.

The Canucks (14-15-9) saw a three-game home winning streak end. Vancouver was shut out for the fourth time in 11 games.

Henrik Sedin liked the way the Canucks pushed back against the more physical Kings.

"I thought we responded well," he said. "They were stronger than us in front of both nets. That was the difference.

"We didn't create enough scoring chances. We didn't get to the net hard enough."

The Canucks turned the puck over eight times, something left winger Daniel Sedin said a team can't afford to do against the Kings.

"Against this team you need to be clean," he said. "If you turn it over, they are going to come at you.

"They capitalized on a few of those chances."

NOTES: Canucks LW Chris Higgins played his 700th career game. ... Vancouver RW Alex Burrows (neck) returned to the lineup after missing one game. ... Canucks G Ryan Miller missed his third game with a leg injury. ... Vancouver D Chris Tanev (lower body), C Brandon Sutter (hernia) and D Luca Sbisa (hand) were all scratches. ... The Canucks called up D Ashton Sautner from AHL Utica. ... Vancouver's homestand continues New Year's Day against the Anaheim Ducks. .... Kings C Jeff Carter didn't play, although he rejoined the team in Vancouver after returning to Los Angeles after sustaining an upper-body injury Saturday night in Arizona. ... Los Angeles scratched D Christian Ehrhoff. ... Kings D Matt Greene (shoulder), LW Dwight King (foot) and LW Kyle Clifford (upper body) didn't play. ... D Jake Muzzin played after the Kings asked the NHL to rescind a match penalty assessed to him Saturday. .. The Kings' four-game road trip continues Tuesday night in Edmonton.
[© 2015 Thomson Reuters. All rights reserved.]
Copyright 2015 Reuters. All rights reserved. This material may not be published, broadcast, rewritten or redistributed.