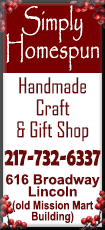 The Sixers made an impressive effort to get to 2-0 on Monday, but the result ended up being similar to 31 of their 33 games this season.

Forward Gordon Hayward scored 24 points and hit a game-winning 3-pointer to lead the short-handed Utah Jazz to a 95-91 victory over the 76ers.

"We escaped with one tonight," Hayward said. "We wanted to give everyone their money's worth, I guess."

The Jazz seemed to be on their way to an easy win after hitting their first seven shots, scoring 37 points in the first quarter and taking a 21-point lead in the first half.

The 76ers stormed back thanks to big games from recently acquired guard Ish Smith (22 points, 11 assists), center Nerlens Noel (18 points) and forward Richaun Holmes (18).

Philadelphia held the lead in the final minute and had a chance to tie it or win it in the last seconds before falling short.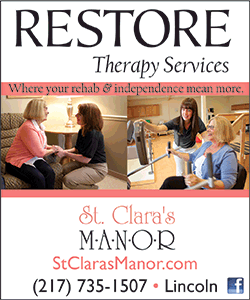 "As a group, we had tremendous energy," said Brown, who specifically pointed out forward Robert Covington. "That third period on both sides of the ball is as good of a period as we have played."

The Jazz improved to 13-16 despite missing starting big men Derrick Favors (back spasms) and Rudy Gobert (knee sprain) along with sixth man Alec Burks (broken leg).

The 76ers, playing without center Jahlil Okafor (right knee soreness), dropped to 2-31.

"Overall, that was great -- we just kept gutting it out, kept grinding, kept grinding, kept pushing," Smith said after his second game with the Sixers following his trade from the New Orleans Pelicans. "That is a positive for our team. Grit and grinding, keep pushing and pressing. We can't keep spotting teams 20 points, obviously, but you can't say enough about how we played tonight."

Hayward shot only 6-for-21, but he hit the biggest shot of the night for the Jazz when he drained a 3-pointer with 33.5 seconds remaining after the 76ers took a lead.

"I would say they earned their way back," Utah guard Trey Burke said of the Sixers. "I don't think we let up. I think we got a little lackadaisical. We weren't as aggressive and physical as we were in the first half. It allowed them to get back into the game. You have to give those guys credit. They played for 48 minutes."
Philadelphia missed multiple opportunities to go ahead in the final moments, including shots by Smith and guard Nik Stauskas, and Jazz guard Rodney Hood sealed the win with two free throws with less than a second to go after grabbing a defensive rebound off Smith's miss.

[to top of second column]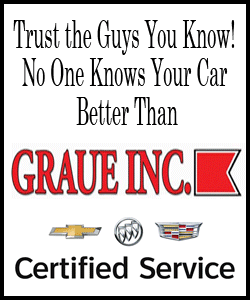 Burke scored 14 points, Hood contributed 13, and center Jeff Withey totaled a season-high 11 points and 12 rebounds for Utah. The injury-plagued Jazz, trying to hold on to the eighth playoff spot in the West, were in desperate need of a victory after consecutive losses to the Golden State Warriors and the Los Angeles Clippers.

Utah led by as many as 17 points in the third quarter, but the 76ers ended the period on a 16-4 run to tie it. Noel dunked to give Philly its first lead at 78-76 late in the third.

"I think we showed resilience like we should have," said Noel, who also had five blocks. "When we got down, guys stuck together, rallied and talked about the little things that we need to focus on -- turnovers and defensive rotations. I'm proud of my team."

The 76ers continued their push in the fourth quarter and held an 82-78 lead --and had chances to extend that -- before the Jazz made a move.

Burke hit a jumper to spark an 8-0 run for the Jazz, but the 76ers weren't done yet.

Smith tied the game with a 3-pointer and connected with Noel for a second late alley-oop dunk, putting the Sixers up 91-89 in the final minute.

Hayward responded with his deep shot as the Jazz reclaimed the lead for good.

NOTES: Jazz coach Quin Snyder on F/C Derrick Favors, who missed his second game with back spasms: "Those backs can be temperamental. He is doing everything he can to get health, but he's not there yet. I'm not a doctor, but I think rest is part of it." ... Favors had 20 points and 12 rebounds in the Jazz's 99-71 victory at Philadelphia on Oct. 30. ... 76ers coach Brett Brown on new assistant Mike D'Antoni: "I would pay to go listen to him at a clinic. Now I get the privilege of sitting next to him on an NBA bench, in meetings and so on. I want to learn as much as I can from him." ... The last time the Jazz lost to Philadelphia at home was Jan. 5, 2005.
[© 2015 Thomson Reuters. All rights reserved.]
Copyright 2015 Reuters. All rights reserved. This material may not be published, broadcast, rewritten or redistributed.