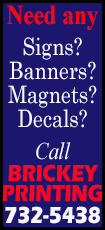 On Monday night, he might have truly earned his first without ever leaving the locker room.

After falling behind by as many as 11 points in a first half that interim coach Luke Walton characterized as a "pick-up game," the Warriors responded to a rare tongue-lashing from Kerr at halftime to storm past the Sacramento Kings 122-103.

Golden State's 15th consecutive home win this season and 33rd in a row dating back to last year wasn't easy.

Well, not until Kerr got involved, anyway.

"He was just as frustrated as the rest of us," Walton said of Kerr, who watched the game from his office in the locker room. "When we got in there (at halftime), he said he had something to say. When the boss says he's got something to say, you let the boss speak.

"He wasn't yelling at people. He was just making the point of who we are and who we need to be."

Shooting guard Klay Thompson scored eight of his team-high 29 points in a flurry that immediately followed Kerr's harsh assessment and included the ejection of Kings star DeMarcus Cousins.
All of a sudden, a three-point halftime deficit was transformed into a 79-66 lead, and the Warriors were well on their way to an 11th consecutive win over their Northern California rivals.

"We didn't play with the defensive intensity we should have," Thompson said of a first half that featured a 26-point explosion by Kings small forward Omri Casspi. "We're not trying to beat teams in December. We could beat a team playing as sloppy as we did because of our talent level.

"We're trying to prepare for bigger things down the line and get the execution right. That's what (Kerr) stressed."

Point guard Stephen Curry, held scoreless for the game's first 20 minutes, contributed a 23-point, 14-rebound, 10-assist triple-double as Golden State completed a 5-0 homestand and finished the 2015 calendar year 42-1 at home.

"We need to work on being champions," Walton cited as the theme of Kerr's halftime speech. "We did a lot better job of that in the second half."

Playing for the first time since an emotional win over the Cleveland Cavaliers on Christmas Day, the Warriors had to rely on some individual brilliance by Curry late in the second quarter just to get within 61-58 at halftime.

But by the time Casspi, harassed mostly by supersub Andre Iguodala, hit his first shot of the third quarter, Thompson had a pair of 3-pointers and a layup in a 21-5 run that finally put the Warriors in command at 79-66 with 6:08 remaining in the period.

"(Kerr) basically said this was like a summertime game. We fell into that trap, and they played us into it," Warriors center Andrew Bogut said. "We won't gripe too much because we got the win, but at the same time, we're not going to have it on the highlight or scouting tape because it wasn't pretty."

Casspi wound up the game's leading scorer with a career-best 36 points for the Kings, who were playing the second half of a back-to-back. Sacramento (12-19) lost 98-94 at home to the Portland Trail Blazers on Sunday night.

Casspi shot 13-for-18 from the field, making a franchise-record-tying nine of his 12 3-point shots.

"That last four minutes of the second quarter was crazy," Kings coach George Karl said. "Casspi made one from 26 (feet). Curry made one from 30. And Casspi made one from 32. And then Curry made one from 35 ...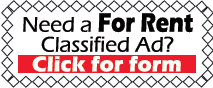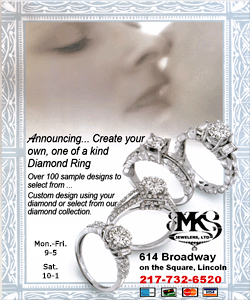 "Every one was in the bottom (of the hoop). It was great."

For the second consecutive night, Karl was denied coaching win No. 1,155, which would have tied him with Phil Jackson for fifth place on the all-time list.

Cousins had seven points and four rebounds in 12 minutes before getting the heave-ho on a pair of technical fouls that immediately followed his fifth personal foul at the 8:57 mark of the third period.

It capped a frustrating night for the big guy, who was nailed with his first foul just nine seconds into the game and sat out much of the first half with three personals.

"With 'Cuz' (Cousins) out and Rajon (Rondo) kind of (out due to foul trouble of his own), we never could find an offensive rhythm in the third quarter, which is where we lost the game," Karl said. "They made like 40 threes. They explode on teams in this building."

Cousins' ejection left the Kings without a true center, as Willie Cauley-Stein (dislocated finger) and Kosta Koufos (illness) both missed the game.

The third-quarter burst came after Curry and Casspi put on an electrifying shooting display in the final 7:14 of the first half.

Casspi had 17 points over that span, making six consecutive shots, including five 3-pointers that helped Sacramento go up by as much as 41-30.

The Warriors got within arm's length, setting up the third-quarter turnaround, thanks to Curry, whose first field goal of the game came on a 3-pointer with 3:16 left in the half.

He followed with five more hoops, including four more threes, in a personal 17-point answer to Casspi.

Power forward Draymond Green had 25 points and eight rebounds for the Warriors, who made 20 of their 42 3-point attempts.


Forward Rudy Gay added 17 points for the Kings.

NOTES: Golden State PG Stephen Curry's triple-double was the sixth of his career. ... The Warriors had three 20-point scorers for the fifth time this season. ... The Warriors have made 20 or more 3-pointers in a game just three times in franchise history -- including twice this season. ... Kings SF Omri Casspi's nine 3-pointers matched PG Mike Bibby's franchise record. ... Golden State SF Harrison Barnes (sprained left ankle) missed his 13th consecutive game, but he likely will make the club's two-game trip to Dallas and Houston later this week. ... Fifty-eight of Kings coach George Karl's 1,154 wins came during a 146-game stretch coaching the Warriors during the 1986-87 and 1987-88 seasons.
[© 2015 Thomson Reuters. All rights reserved.]
Copyright 2015 Reuters. All rights reserved. This material may not be published, broadcast, rewritten or redistributed.