An aerial view of Logan County fields and flood waters

Send a link to a friend Share
[July 14, 2015] LINCOLN - On Monday, July 13, Logan County Emergency Management Agency Director Dan Fulscher took to the sky to get a birds-eye-view of how repeated heavy rains have impacted the area.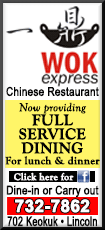 Two to three inch rains on Wednesday and Saturday evenings over already saturated ground closed out last week. There has also been heavy rains in areas more distant that feed into our creeks.

Field-to-field flooding continues to repeat itself, plus area creeks have been breaching their banks. Even in town in Lincoln streets and ditches have flooded during recent heavy downpours. The ditches were filled to overflowing in the newer west side business district flooding Route 10/Woodlawn Road in the area of Kroger and Wal-Mart this past week.

A short break in the weather on Monday was a good time to get a good look at what is, before what could be, if more rain comes our way anytime soon.

A quick overview of some the immediate area was all that was needed to know that water is causing problems in all the usual flood areas.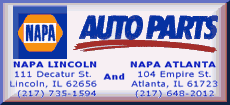 From 2,000 feet:

Beginning to the north of Lincoln at Lawndale, Kickapoo Creek is spilling all over. Following the creek moving west to Old Route 121, then to Route 10 near Interstate 55, then west to the old limestone quarry, showed extensive flooding.

Water could be seen right up along Fifth Street Road, and over roads near the old quarry, Rocky Ford, and further south.

Heading east, passing the prison, Lincoln Lakes and then heading south along Route 121 showed more impact of Salt Creek as well as field-to-field flooding.

[to top of second column]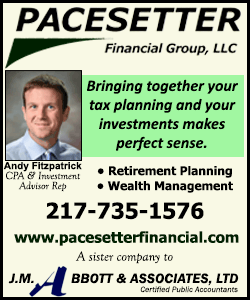 Headed west again flying over countryside, numerous fields and roads south of Lincoln, between Route 121 and I-55 were flooded.
Returning to Lincoln overflying Lincoln Lakes from the south, it was easy to see that Salt Creek was running swift, especially where it runs between the west side of Lincoln Lakes and east of the prison.
Headed back west to get into flight pattern for the airport gave a great view of Lincoln's Waste Water Treatment plant along Lincoln Lake's northern border, just far enough from Salt Creek not to be threatened.

Returning to the Logan County Airport northeast of Lincoln with approximately 45 minutes air time, some lower level pictures of fields around the Kruger Elevator and closer to the airport show past water damages, water standing in fields, and evidence of new damages.

A big thank you to pilot Curt Fox.
[Jan Youngquist]