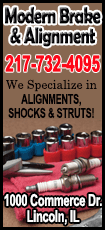 The first application by Relight was denied by the Logan County Board in February due to a tie vote.

In April, Relight returned to the county to hold public meetings on their proposed revisions to the project and gather resident feedback on the potential project.

Following those interest meetings, Relight formally filed a new application, which required a new hearing process. In June, the Planning Commission unanimously voted to recommend approving of the new wind farm application. This month, the Zoning Board of Appeals came to no recommendation due to a split among voting members.

Wayne Woo and William Kelsey were present at the hearing on behalf of Relight. Relight is based in Italy, and they are the developers behind the Meridien Wind Farm. Woo is one of the owners of Relight, and Kelsey is a consultant Relight has hired for the project. Kelsey also worked on the Railsplitter wind farm with Horizon Wind in Logan County.

Woo briefly summarized what Relight has proposed in redesigning their application after hearing feedback on the first application. "We believe we have complied fully and gone beyond the requirements for zoning," said Woo. Woo said Relight has worked to increase setbacks, reduce potential noise levels, create a decommissioning plan, and to provide more financial donations to the community.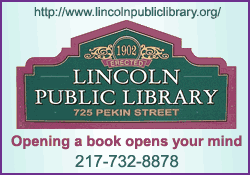 One of the issues Woo touched on was the potential for a property tax insurance plan. In recent months Woo has repeatedly mentioned such a plan, in which Relight would be willing to set an amount of $1 million per year (in total among non-participating landowners) for financial compensation should a home lose value because of the wind farm. Woo said claims would likely be investigated by the county tax assessor by comparing similar homes in Logan County that do not live near the wind farm. Claims could only be made when the wind farm becomes operational, and could only be used once per house.

Another issue touched on was the additional donations Relight has been proposing at around $14.5 million to various groups and community funds in the county. At the ZBA hearing, there was question as to how such a donation can be made in a secure manner. Woo said that Relight would be willing to either donate the money unsecured (or without an official condition as part of the application), or they could bond the money, which would cut the donations in half.

After Woo spoke, members of the public commented for over two hours on the project. Ashley Combs and Cheryl Martin both pointed to the recent vote taken by the Mount Pulaski School Board. The school board declined to accept a contract with Relight for a financial donation with a vote of four-to-two. Combs and Martin both said the contract would have prevented the school board from speaking against Relight in exchange for the financial donation.

Several people stated that the money the turbines would bring in would not be the worth the risks involved. They agreed that the money brought in through taxes and donations would be beneficial, but the wind farm would pose too great a threat to public health and enjoyment of property. Multiple people said that Relight has made a lot of promises with good intentions, but nothing is guaranteed or set in writing.

Multiple people also said cited the Brown County, Wisconsin decision that was referenced during the first application process. The Brown County Health Department declared a wind farm in the area as a health hazard due to reported complaints over health issues. Written testimony was provided to the County Board from former members of said Wisconsin community who have had to leave their homes.

Gary Hickey, an engineer from Forsyth with thirty-five years of engineering experience, mentioned that he believes there needs to be a sunset clause inserted in any agreement with Relight, just in case operations do not start within five years. Hickey said he is worried about the economics of wind energy, and that Relight may face difficult competition from other energy sources in the future. Hickey also said he has concerns over the company behind the wind farm. Hickey said that he has not been able to find much a paper trail concerning Relight's financial history.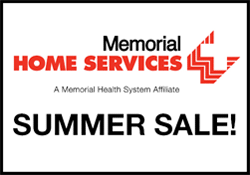 Hickey also said he feels the application is incomplete, as Relight did not use a third party for a new noise study in their second application. Hickey also said Relight has made "a lot of promises, and they haven't documented any of them."
Gena Monical Ruhl said that she still feels the proposed setbacks are too close. Ruhl also said she has asked why Relight has not looked more into infrasound and potential health risks, but Relight has not replied and she believes the company does not plan to look into it any further.

Lisa Leonard said she has been talking with people living in Emden near the Railsplitter Wind Farm in recent months. Leonard said she asked both participating and non-participating landowners about living near wind towers. Leonard said that the longer she spoke to people around Railsplitter, the more people became willing to admit that they experienced a lot of irritation living near a wind farm. Leonard also said some people would not speak on the wind farm at all due to a gag order.
Mike Mason of Emden also commented on living near the Railsplitter Farm. Mason said he thinks the turbine nearest to his home (at 1,800 feet) is too loud, and he thinks this issue has become too much about money. Mason also said he thinks setback limits in the county ordinance are still too close. "Your setbacks are wrong, regardless of what anybody says," said Mason.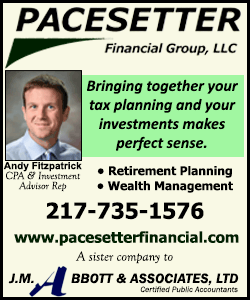 Renee Martin provided a copy of a letter from the Broadwell Village Board. The letter stated that the Village Board stands unanimously in opposition to the building of a wind farm.

Ron Kindred of Atlanta spoke on behalf of the County Farm Bureau Board. Kindred said that the Farm Bureau Board is still opposed to the building of a wind farm. Kindred also said that the Bureau would like to see a sunset clause in the application should the county approve of it.

Several engineers and union members from Logan and Sangamon County were present at the meeting to voice their support for Relight. These union members and engineers said that the jobs brought in by the wind farm would be good for central Illinois' economy.

Paul Moore of Springfield said that the EPA is working towards shutting down coal plants in the future due to pollution problems, and "you have to replace that with something." Moore asked how people plan to get energy if they oppose coal because of pollution, but they also oppose wind farms.

Multiple people speaking in favor of the wind farm said that they think the wind farms are aesthetically pleasing, and that people may not even notice them after a while. Multiple people also spoke on what the money gained through taxes and donations could do for the county, such as fixing county roads that are in need of repair or improving the Mount Pulaski High School.

Jessie Butler of Beason also spoke in favor of the wind farm. Butler said she thinks this is a great opportunity for economic development in the county. Butler also said that turbines may present many inconveniences, but living in a farm community is also inconvenient at times, due to the various hazards that come with farming.

Joli Boerma, another resident of Emden, also spoke in favor of the wind farm. Boerma said her family also enjoys the aesthetics of the Railsplitter Wind Farm and providing a green source of energy. Boerma said her relatives benefit from the access roads built to get to remote parts of their fields. Cole Baker, also of Emden, agreed, adding that there are still families with children living in Emden. Baker also said the interstate makes more noise than the wind turbines.

Mount Pulaski Mayor Jim Fuhrer spoke next. Fuhrer said that he has heard a lot of "what-ifs" during this process. Fuhrer said this should not be a question of "what-if," and that wind power is not as harmful as other energy sources. Fuhrer also said that the landowners who are in favor of the wind farm have a right to use their land or let Relight build there so long as it follows the law.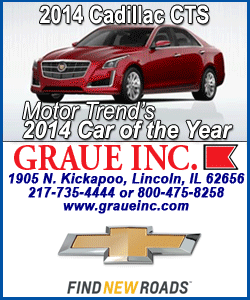 Brandy Butler addressed the frequent concern that the wind farm will reduce property values and enjoyment of neighboring homes and possibly risk health. Several people have referenced the ordinance under county zoning regarding these issues. Butler said that if the county board followed that ordinance literally every time, nothing would be built because everything comes with its own potential problems to others.

Following the public comments, the board members briefly discussed the application. Kevin Bateman asked Zoning Officer Will D'Andrea if he could clarify on statements made that the application is incomplete due to the lack of a new third-party noise study. D'Andrea said the application is complete, that there is no need for a third party to conduct a noise study, just that it must be done by a reputable source.

Bateman also asked about the turbines listed in the application. Relight has several models listed for potential negotiating with manufacturers. D'Andrea said the county board would be able to limit the mega-watt output of the turbines used to narrow that list down if they wanted to. David Blankenship asked how they could conduct a noise study if they had not finalized a turbine selection. D'Andrea said Relight has modeled their study with several different towers, saying it was a standard practice for the industry.

Andy Anderson said he had spoken to the State's Attorney on the matters concerning the property value insurance and the possible extra financial donations proposed by Relight. Anderson said that the county board could add the property value insurance guarantee as a condition, but they could not interfere in third-party agreements such as outside donations, as they would likely require a contract between the two parties.

The board is expected to vote on this matter on Tuesday night at their Regular Board meeting.

Board members present at the meeting were Chuck Ruben, Gene Rohlfs, Robert Farmer, David Blankenship, Pat O'Neill, Andy Anderson, Emily Davenport, Kevin Bateman, David Hepler, Rick Aylesworth, Jan Schumacher and Scott Schaffenacher.
[Derek Hurley]
Related Articles