Visitation: Tuesday, March 17, from 9:30 a.m. to 11 a.m. at the Immanuel Lutheran Church in DeKalb
Service: 11 a.m. Tuesday at the church
Funeral home: Anderson Funeral Home, 2011 South Fourth Street, DeKalb, IL 60115. www.AndersonFuneral HomeLtd.com
Obituary
Lillian Anna Marie Knecht
Born: July 29, 1923
Died: March 10, 2015
Lillian Anna Marie Knecht, 91, of DeKalb, Illinois, died peacefully Tuesday, March 10, 2015, at her home.

Born July 29, 1923, in Atlanta, the daughter of William A. and Lillian M. (Gimbel) Gosda, Lillian married Roy G. Knecht on February 20, 1944, in Naperville. They spent their 44 years together farming in northern Illinois.

Lillian was a member of Immanuel Lutheran Church in DeKalb. For more than 40 years, she was a volunteer at the Braille Center at Immanuel. Lillian also was a member of DeKalb County Farm Bureau and its Prime Timers. She helped at the food pantry and DeKalb County Hospice. In addition to serving at the Barb City Manor resale shop, she was recognized with their Friend of the Year award in 2006. Lillian served at the Voluntary Action Center from 1978 to 2011. She was widely known for her skills in the garden and kitchen. Lillian can be found on YouTube making her famous sweet rolls. She was a resident of Heritage Woods facility in DeKalb for the past three years.

She is survived by her daughter, Karen (Dave) Smith of Elkhart Lake, Wisconsin; five grandchildren, Michael (Marie) Baker of Rochelle, Carmen (Scott) Lax of DePere, Wisconsin, Chad (Ashley) Smith of Brookfield, Wisconsin, John (Susan) Baker of Kitchener, Ontario, and Drew (Christa) Pittner-Smith of Fitchburg, Wisconsin; sisters, Dorothy Klockenga of Decatur and Rosie Singley of Topeka; and 12 great-grandchildren.

She was preceded in death by husband, Roy; daughter, Mary Alice; stillborn son, Warren; and 10 brothers and sisters.

The funeral service will be held at 11 a.m. Tuesday, March 17, at Immanuel Lutheran Church, 511 Russell Road, DeKalb, with the Rev. Marty Marks officiating. Burial will follow at Fairview Park Cemetery, DeKalb.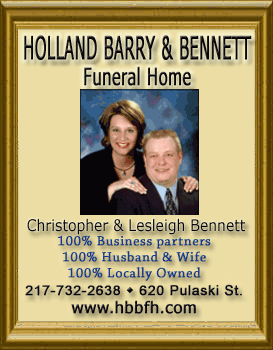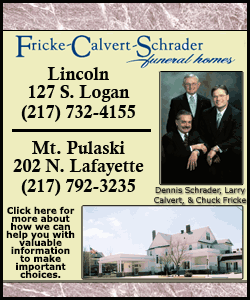 Visitation will be from 9:30 a.m. to 11 a.m. Tuesday at the church.

In lieu of flowers, memorials can be made to the Lillian Anna Marie Knecht Memorial Fund, sent to the Knecht Family in care of Anderson Funeral Home, P.O. Box 605, 2011 South Fourth Street, DeKalb, IL 60115.

For information, visit www.AndersonFuneral HomeLtd.com or call 815-756-1022.