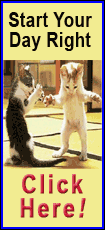 Trustees are also needed for the following Water Protection District: Beason-Chestnut Water.
Trustees must reside within the district in which they are appointed.
Interested individuals should contact the Logan County Board office, in person at 601 Broadway Street in Lincoln, or by phone at 217-732-6400, by Friday, April 3, 2015 to be considered.
[Pam Meagher, Administrative Assistant to the Logan County Board]