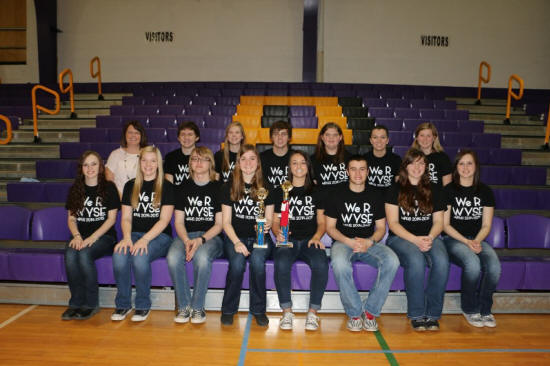 The Mount Pulaski High School WYSE Team Advances to State

Send a link to a friend Share
[March 18, 2015] MOUNT PULASKI - The Mount Pulaski Worldwide Youth in Science and Engineering (WYSE) team is headed to the state competition at the University of Illinois on April 16th.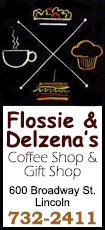 The team won the regional competition on February 3rd at Lincoln Land Community College and earned a second place finish at the Sectional competition held at Illinois College in Jacksonville on Tuesday.

According to Denise Farnam, the WYSE sponsor for the last 11 years, the top two teams at each event move on to the next level. "There were eight other schools at the regional level and six schools at the sectional level in our division," said Farnam.

Noting that individuals from Mount Pulaski have advanced to the state competition in the past, Farnam mentioned that not often the entire team advances, as in this case. "We advanced two other times since I have been the sponsor and the previous sponsor, Mrs. McClure has taken teams as well."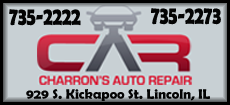 Individually on Tuesday, Blake Collier placed a 1st in Physics and a 3rd in Math, while Julia Beccue placed 1st in Math. At the sectional competition, Farnam noted that the students take two 40 minute multiple choice tests. "The tests are individual and there are 7 categories: Math, Biology, Chemistry, Physics, English, Computer Science and Engineering Graphics.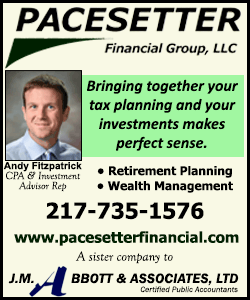 Each student is assigned to take two tests," she said. Farnam assigns the tests to the students after she gets recommendations from the other teachers at Mount Pulaski High School.

The 2015 WYSE team consists of 14 outstanding students who will represent Mount Pulaski High School at the competition held at U of I on April 16.

Congratulations and good luck to these students!
[Teena Lowery]