The Royals and New York Mets, who battled in last year's Fall Classic, meet to launch the season on Sunday and could well return to glory, but it is Chicago and their drive to end a 107-year drought who are the darlings heading into the campaign.

The young, slugging Cubs made Cinderella hearts beat fast last year as they reached the National League Championship Series before being swept away by the Mets.

Bolstered by moves from an aggressive management team, the Cubs are favorites to win the World Series.

Outfielders Jason Heyward and Dexter Fowler have been added to the mix, a big boost both offensively and defensively, along with versatile Ben Zobrist.

The Cubs' one-two starting pitching punch of Cy Young winner Jake Arrieta and Jon Lester is now a terrific trio with the addition of John Lackey.
With emerging young hitters Anthony Rizzo, Kris Bryant, Addison Russell and Kyle Schwarber back for another run-fest at Wrigley Field, optimism is high in Chicago's North Side that they can fend off their NL Central rivals.

Yet the old baseball adage that good pitching stops good hitting might ultimately trump the Cubs.

The Mets return what could be an unbeatable hand of four aces should lefty Steven Matz blossom alongside young starters Matt Harvey, Jacob deGrom and Noah Syndergaard.

Out west, the Los Angeles Dodgers lost Zack Greinke in free agency to the NL West rival Arizona Diamondbacks but the Dodgers are still pitching-rich.

Three-time Cy Young winner Clayton Kershaw is joined in the rotation by Kenta Maeda of Japan and Scott Kazmir, with Korean lefty Ryu Hyun-jin working his way back after missing 2015 to injury.

The San Francisco Giants hope to carry on an odd streak, by adding the 2016 title to World Series crowns won in each of the last three even-numbered years - 2010, 2012, 2014.

San Francisco added Johnny Cueto and Jeff Samardzija to a rotation topped by 2014 World Series hero Madison Bumgarner.

[to top of second column]
AL CINDERELLA

The American League could be a wide-open race that produces another fairytale ending should the Royals yield their throne.

Kansas City returns with their speedy lineup intact and a formidable bullpen. But a less than stellar starting rotation could leave them vulnerable in the AL Central to another potential Cinderella.

The league's best rotation may reside in Cleveland - a city that is looking to snap a 51-year major pro sports title drought - where the Indians have Corey Kluber, Carlos Carrasco and Danny Salazar.

The Toronto Blue Jays, featuring MVP Josh Donaldson, Jose Bautista, Edwin Encarnacion and Troy Tulowitzki, came close last year in their bid for a first title since 1993, before falling in the AL championship series to the Royals.

But Toronto might take a step back since ace David Price joined the AL East rival Boston Red Sox, leaving their rotation with question marks.

The Yankees, meanwhile, added three-time All-Star Starlin Castro, 26, to their infield as they juggle youth and advanced age with Alex Rodriguez, 40, Mark Teixeira and Carlos Beltran, who turn 36 and 39, respectively, in April.

The league's top team could be yet another Cinderella - the Houston Astros, who last year made the playoffs after averaging 104 losses a season over the previous four years.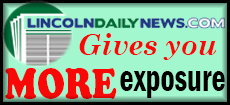 The signing of closer Ken Giles could be the final piece for a first World Series title for the franchise that was born as the Houston Colt .45s in 1962.

(Reporting by Larry Fine in New York; Editing by Frank Pingue)
[© 2016 Thomson Reuters. All rights reserved.]
Copyright 2016 Reuters. All rights reserved. This material may not be published, broadcast, rewritten or redistributed.