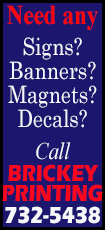 With the nationís elderly population increasing, Americaís emergency physicians urge adults of any age to get their affairs in order when it comes to advance directives.

ďA living will expresses your own health care wishes in written form if you were unable to verbally do so yourself, said Jay Kaplan, MD, FACEP, president of the American College of Emergency Physicians. ďIf you were in a coma from an accident, for example, and never wanted a feeding tube ó your living will would need to say that.Ē

Only about a quarter (26 percent) of Americans currently have an advance directive ó like a living will, according to a 2014 study by the American Journal of Preventive Medicine. Lack of awareness was the top reason for why the majority do not.

National Healthcare Decisions Day is April 16th. Thereís a push to help people across the United States put in place an advance directive now before it is too late.
What is an Advance Directive?

An advance directive is a legal document stating your medical wishes if you were unable to express them yourself. They would include a power of attorney and living will. It states to your doctor and/or any health care worker what type of care you would want (i.e. no breathing tube, etc.) if you were too ill to tell someone yourself. You should know you are also able to change the documents at any time. It is also written when you are deemed competent and able to understand what these decisions mean and how they will affect you. Also, it is recommended you give a copy of the advance directive to someone (i.e. your doctor) so your wishes can be properly carried out (do not leave your advance directive in a safety deposit box where no one would be able to find it). However, each state has slightly different variations to their advance directive laws, so please refer to your local governmental authority or https://www.us livingwillregistry.com/ for further details.
What is a Living Will?

A living will expresses your own healthcare wishes if you were unable to do so yourself in the written form. For example, if you were in a coma (letís say, from an accident) and you never wanted to have a feeding tube placed. If you stated this in your living will, then a feeding tube will not be placed if this was documented in your living will advance directive.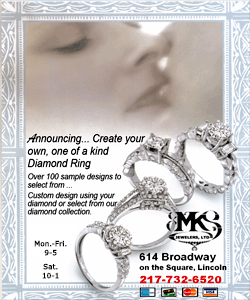 Some other living will directives may include whether or not to undergo dialysis, to donate any of your tissue or organs, and/or whether to have your heart restarted (either chemically or electrically) if it ever stopped. Again, your living will can be changed at any time and again, refer to your local state laws for specific governmental details.
What is a Power of Attorney?

A power of attorney is someone you trust (usually a family member or close friend, greater than 18 years of age) to make medical decisions for you if you were ever unable to yourself. For example, letís say you became suddenly ill and unable to breathe (and speak) on your own. Your power of attorney is contacted. If the power of attorney knows you never wanted to have a breathing tube placed, they would be able to tell the healthcare professionals taking care, making sure your wishes are fulfilled. Of note, in some states, if you have a living will AND a power of attorney, the power of attorneyís opinion may trump that of your living will. For instance, if you come through an emergency department unconscious, and your living will states you donít want your heart restarted, but your power of attorney states you DO, then your heart would try to be restarted. There are state specific guidelines for this appointment as well, so again contact your local state governmental agency for additional information

ACEP is the national medical specialty society representing emergency medicine. ACEP is committed to advancing emergency care through continuing education, research and public education. Headquartered in Dallas, Texas, ACEP has 53 chapters representing each state, as well as Puerto Rico and the District of Columbia. A Government Services Chapter represents emergency physicians employed by military branches and other government agencies.
[AMERICAN COLLEGE OF EMERGENCY PHYSICIANS]