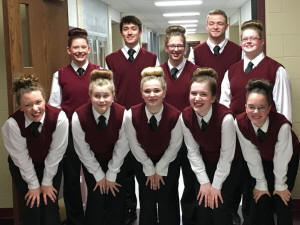 Front row left to right, Claire Conrady, Lena Stapleton, McKenzie Landers, Lydia Spellman, and Grace Erin Gowin. Back row left to right, Bekah Harpin, Colton Clark, Shannon Rahn, Braden Tanner and Aleaya Turley.
LCHS Speech Group Interpretation finishes 7th overall in State competition


Send a link to a friend Share
LINCOLN - The Lincoln Community High School production of "Something Rotten!" received 7th place at the IHSA State Drama/Group Interpretation competition Friday and Saturday at University of Illinois at Springfield.
"That is the highest place a team of mine has ever received," said director Jennifer Keith, "and I'm so proud of them."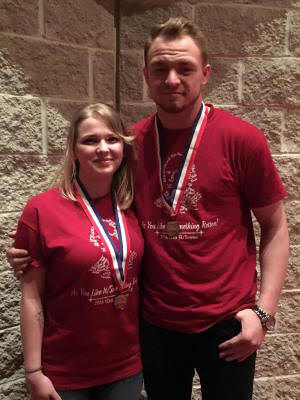 Seniors Braden Tanner and McKenzie Landers were selected to the prestigious All-State Cast, meaning four of the five judges found their performances to be outstanding and nominated them for the honor. They received IHSA State medals and were recognized in front of their peers.

In addition to Tanner and Landers, seniors Colton Clark, Bekah Harpin, Lena Stapleton, junior Claire Conrady, sophomores Lydia Spellman, Erin Gowin, Shannon Rahn, and freshman Aleaya Turley performed their 30-minute cutting of the hit Broadway musical during Friday competition.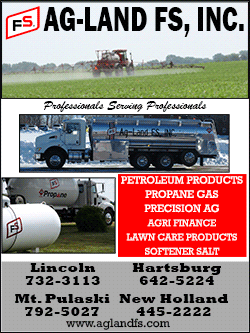 Only 60 high schools in Illinois compete in Group Interpretation, where the cast must load up a set, costumes and tell a story in 30-minutes or less, traveling with all their materials across the state. There is no "class" system in the IHSA so schools from all sizes compete against one another for the honors.

"The top six schools were all Chicago suburbs, so we were very pleased with our standing among amazing competition from across the state," Keith said. "Lincoln was well represented by these young people this weekend and all year in the speech area. We had a great season!"
[Coach Jennifer Keith]