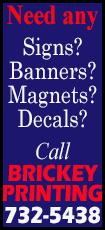 Aue retired last week after 18 years of service with the United States Postal Service. Aue's coworkers dubbed the last several months on the job "Hacker's Farewell Tour" as the beloved carrier made it known a long time ago of his plans to retire, pending approval from wife, Elaine.

Hacker, by the way, is a nickname that has stuck with the man since he was 14 years old. As a freshman at Lincoln Community High School in 1968, he was given an old practice jersey in football that had the name "Hacker" on the back of it and as he says, "It stuck."

Long before the days of being called Hacker, though, he was Steven Otto Aue. Aue was born on March 27, 1954 in Terre Haute, Indiana. His parents were Robert and Mary Ann (Holmes) Aue. The family moved to Lincoln when he was around 5 years old and his dad operated a car dealership here called Aue Buick.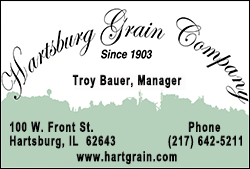 A young Steven attended St. Patrick's School for one year, that year being the final year of the school's existence. After St. Patrick's was demolished, he attended Carroll Catholic School. Aue went on to graduate from Lincoln Community High School in 1972.

After high school he held a variety of jobs that included selling cars and working road construction on Interstate 55. He also worked at Puritan Springs and Meyers Industries in Lincoln before landing a job as a Mail Handler at the United States Postal Service on Cook Street in Springfield.

Aue worked in Springfield for a year and a half before transferring to Lincoln as a City Carrier. As a City Carrier he was first what they call a PTF Carrier and then a T6 Carrier. Basically, he is what you could simply call "a floater." He covered a different route every day and knew the in's and out's of all the neighborhoods in Lincoln. On the flip side of that, pretty much everyone in town knows Hacker and can recall a story about him with a smile.
Last Tuesday Aue was recognized by Lincoln Postmaster Edmund Carley for his 18 years of service. In his brief speech on the workroom floor, Aue quoted his former coworker Steve Shanle, "I won't miss the work but I'll miss the people." He then added, "When I think of you guys it won't be for very long but it will be with a smile."

Before returning to his case that morning he pointed to yours truly, who is going to attempt to be the new T6 carrier, and said, "If this young woman can fill my shoes we will call her "Little Hacker" and followed that up jokingly with, "You don't have very big shoes to fill."

Finally, in true Hacker form he told everybody, "Don't text me today. I lost my phone." He then quickly got back to work without any further fanfare.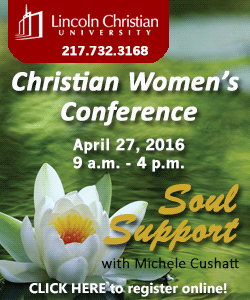 Later in the day the missing phone was found. Apparently Hacker delivered his phone with the mail on Monday while he was delivering City Route 3. A customer found the phone in the mailbox and returned it to the regular carrier on Tuesday, who then returned the phone to Hacker. Once you start delivering your own cell phone with the mail, indeed it is time to retire.

Looking ahead to retirement, Aue plans to golf a lot and work at Culver's when needed. Yes, he will continue to work as he and his wife of over 30 years, Elaine, own and operate the local Culver's. He has taken a lot of good-natured teasing about playing "Scoopy" at the home of the Butterburger, but only time will tell if he puts on that outfit.

He will have to put on another outfit, a tuxedo, come September for the wedding of his daughter, Kristan. Kristan also just earned a nursing degree in December of 2015 and was that ever a "proud dad" moment.

Aue is also a proud father of son Nathan, who works for an internet pawn store and lives in Kansas City, Kansas. As a dad, Aue cherishes those moments when Nathan can come home and they can hit the golf course together. "Family first" has always been something Aue has stressed to his coworkers, truly over and over again, throughout the years.

Lastly, as a proud new retiree of the USPS he offered this advice, "You gotta take care of the new carriers and show 'em the ropes because the old carriers took care of us young guys coming in." Aue also wanted to recognize those letter carriers that came before him, noting that "they all helped me in my mail carrier duties." Naming guys like Steve Shanle, Pat Ryan, Gary "Wiener" Liesman, Bill Gober, Terry Haseley and Mark Humbert he said, "I appreciate all those guys and what they did for me."

Congratulations, Hacker, on your dedication to the USPS. We appreciate your service and we wish you the best of luck in retirement!

[Teena Lowery]