U.S. officials accuse 1,000 people in phony student visa scheme
Send a link to a friend Share
[April 06, 2016] By Marcus E. Howard

NEW YORK (Reuters) - U.S. authorities set up a phony university with a website and an office to nab more than 1,000 people they accused of conspiring to fraudulently obtain student and work visas, New Jersey U.S. Attorney Paul Fishman said on Tuesday.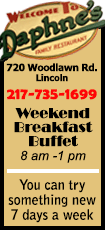 Federal prosecutors charged 21 brokers with felony charges of conspiracy to commit visa fraud, making a false statement, and conspiracy to harbor aliens for profit and other offenses.

The brokers are accused of marketing their services to more than 1,000 foreign nationals primarily from China and India who entered the United States on legitimate student visas and wanted to remain after completing their studies, prosecutors said.

Foreigners who used the services will likely not be prosecuted, but will have their visas revoked, Fishman told reporters.

Federal investigators set up the fake University of Northern New Jersey in 2013, complete with a website, Facebook page and storefront office in Cranford, New Jersey, staffed by undercover agents who posed as school administrators.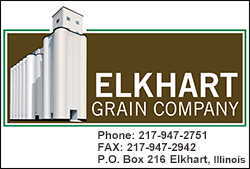 The goal of the multi-year investigation, officials said, was to lure criminals who defraud the country's Student and Exchange Visitor Program, which monitors schools that verify student visas and non-immigrant students.

In the United States, F-1 student visas allow foreign students to enter or remain in the country as they study.

"Today's arrests, which were made possible by the great undercover work of our law enforcement partners, stopped 21 brokers, recruiters and employers across multiple states who recklessly exploited our immigration system for financial gain," Fishman said in a statement.
The 21 people accused in the "pay to stay" scheme were said to have helped enroll people in exchange for thousands of dollars in kickbacks. They also created hundreds of false student records, including transcripts, purchased by the foreign nationals, officials said.

[to top of second column]
In other instances, the accused used the bogus university to attempt to obtain work authorization and work visas for hundreds of their clients in return for fees, authorities charged.

Others, they said, devised phony information technology student projects to create false contracts, employment verification letters and other documents for purported foreign workers and then paid the undercover agents thousands of dollars to place the university's letterhead on the documents and sign them in order to obtain federal certifications for H1-B work visas.

The accused brokers were scheduled to appear in federal courts in Newark, New Jersey and Seattle, Washington on Tuesday. If found guilty, they could face multiple years in prison on the charges.

(Reporting by Marcus E. Howard; editing by Scott Malone and Fiona Ortiz)
[© 2016 Thomson Reuters. All rights reserved.]
Copyright 2016 Reuters. All rights reserved. This material may not be published, broadcast, rewritten or redistributed.