Patriots fans sue NFL over lost 'Deflategate' draft picks
Send a link to a friend Share
[April 06, 2016] By Scott Malone

BOSTON (Reuters) - Seven New England Patriots fans sued the National Football League on Tuesday, asking a judge to reverse a decision by the league to strip the team of a first-round pick in this month's draft over allegations of underinflated footballs.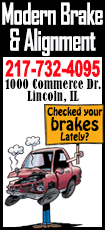 In a lawsuit filed in Boston federal court, the fans contend that NFL Commissioner Roger Goodell acted unlawfully when he took away two draft picks as punishment for the "Deflategate" scandal, in which the team was accused of manipulating balls to better meet star quarterback Tom Brady's tastes in a January 2015 playoff game against the Seattle Seahawks.

The Patriots won that game, setting them on the path to Brady's fourth Super Bowl championship.

The draft is a key event in the NFL's year, when teams get a chance to add new players. The most prized athletes are typically picked in the first rounds of selection.

The fans who brought the lawsuit, which alleges the league violated the Racketeering Influenced and Corrupt Organizations Act, a charge typically levied against mob bosses, are residents of Massachusetts, Connecticut, New Jersey and Florida.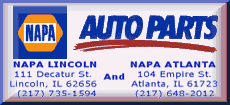 Lead plaintiff and Patriots season ticket holder Todd Orsatti, of Bristol, Connecticut, said in the filing that his seven-year-old daughter was so distraught by the league's Deflategate decision that she will no longer go to games with him.

The suit is unlikely to succeed, as courts do not generally recognize fans as having standing to sue on behalf of their teams, one legal observer said.

"You can't seek relief in court for an injury that someone else suffered," said Josh Lewin, an attorney with Bowditch & Dewey specializing in civil litigation. "The court won't let people do that."

Patriots owner Robert Kraft reluctantly accepted the lost draft picks, the second set for the fourth round of the 2017 draft, as well as a $1 million fine. The team successfully challenged the NFL's effort to suspend Brady from playing in the first four games of the 2015-2016 season.
A New York federal court judge blocked that suspension days before the season's start; the league has since appealed that decision contending that Goodell acted within his rights as league commissioner.

An NFL spokesman did not respond to a request for comment.

An NFL report on the allegations found it was "more probable than not" that Brady, now 38, had been "generally aware" that two low-level Patriots employees had conspired to reduce the air pressure of footballs.

Brady and the team deny wrongdoing.

(Reporting by Scott Malone; editing by Andrew Hay and Dan Grebler)
[© 2016 Thomson Reuters. All rights reserved.]
Copyright 2016 Reuters. All rights reserved. This material may not be published, broadcast, rewritten or redistributed.