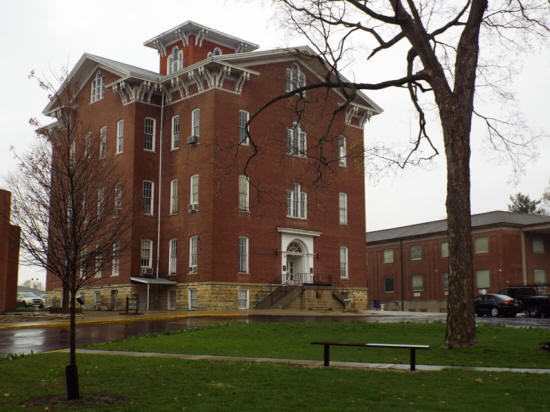 Lincoln College Alum Carroll to Gift $1 Million
Honors Friend and Former President, Jack D. Nutt


Send a link to a friend Share
[April 07, 2016] LINCOLN - A $1 million contribution for renovations at Lincoln College's historic University Hall will honor the memory of the college's longtime president, Jack D. Nutt.
Lincoln College President, Dr. David Gerlach, announced the donation from Lincoln College graduate and former trustee of the college, Wallace E. "Pat" Carroll, of Highlands Ranch, Colo.

"We are very pleased to acknowledge Pat Carroll's generous contribution, which will provide a fitting memorial to President Nutt, and also allow us to make important and much-needed renovations to this historic structure," Gerlach said.

Lincoln College will rename the first floor area of University Hall, which serves as the President's reception area and office and the Trustees room, as the "Jack D. Nutt Presidential Suite." Nutt served as president of Lincoln College from 1982 to 2002. He passed away in October 2004 at the age of 66.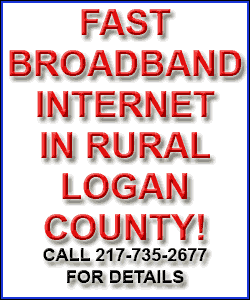 "I felt very privileged to have Jack Nutt as a professional acquaintance and personal friend," Carroll said. "For some time, I've wanted to find a way to honor Jack's work as an administrator and educator. This will be a great way to honor Jack and at the same time to show my support of President Gerlach's bold vision for the future of Lincoln College."

University Hall was the first permanent structure built when Lincoln College was founded in 1865. It is listed on the National Register of Historic Places and for most of its history provided both administrative offices and classroom space for students.

Carroll noted that when he was a student at Lincoln College from 1959 to 1961 a number of his classes were taught in University Hall. Recently, Dr. Gerlach announced a goal of returning classroom space to University Hall, with plans underway to begin the initial phase of work on University Hall this summer.

[to top of second column]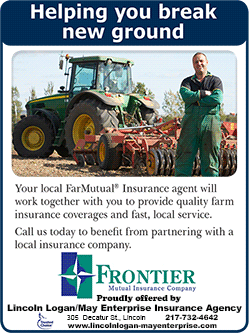 Carroll was a Marine Corps veteran in 1959, when he enrolled at Lincoln College. While living in Lincoln he began taking flying lessons, with the goal of earning a commercial pilot's license. Carroll said it was his education at Lincoln College that enabled him to gain entry into Boston College, where he completed his degree, while also gaining flight training and experience.
After graduating from Boston College in 1966, Carroll joined the original Frontier Airlines, where he was a commercial pilot for nearly 21 years until its bankruptcy filing. Carroll has also been a director of Colorado Capital Bank, founded his own real estate company and has developed property in the Denver area.

He served on the Lincoln College Board of Trustees from 1979 to 1993 and was named a Trustee Emeritus in 1993. He was also honored with the Lincoln College Alumni Achievement award in 1985 and with an honorary Lincoln College Doctorate in 2001.

Carroll met his wife, Amelia (Mimi) while he was attending Boston College. They will celebrate their 52nd wedding anniversary this June. They have four children, Pamela, Susan, Margaret and Wallace III, as well as 13 grandchildren.
[Christina Xamis]