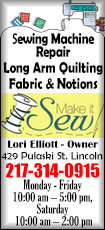 Stock mutual funds in the United States, by contrast, posted $328 million in outflows in the week that ended April 6, according to the data.

"ETF investors have fueled the bull market since the end of February," said Jeff Tjornehoj, Lipper's head of Americas research.

Inflows into stock funds were focused on those invested in U.S.-based companies, which took in $2.3 billion following two weeks of outflows. International stock funds attracted just $888 million, Lipper said.

"They did like technology and utilities, which is an odd combination because utilities are a defensive play and technology is an aggressive one," said Tjornehoj.

U.S. technology funds took in $767 million during the week while utilities sector funds added $485 million in cash. Utilities have netted $2.3 billion in cash this year on a strong performance streak, according to Lipper.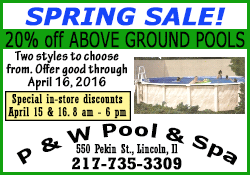 Taxable bond funds in the United States attracted $818 million during the week to April 6, data from the fund research service showed.

Some of the most popular funds offered yield or protection from inflation.

Investors added $156 million during the week to precious-metals commodities funds. The gold-focused funds, which some see as a hedge when currencies lose value, have taken in $8.6 billion this year, Lipper said.

Inflation-protected bond funds took in $526 million, their sixth straight week of new inflows. Treasury funds, whose return does not adjust to compensate for a declining U.S. dollar, posted $1.5 billion in outflows.

Emerging-market debt funds, riskier but attractive for their higher returns, added $442 million, their second-best week of the year, according to Lipper. Similarly, high-yield bond funds took in $1.2 billion during the week. Investment-grade corporate debt funds took in $1 billion, their fifth straight week of inflows.

[to top of second column]
Money-market funds posted $21.3 billion in outflows during the week.

The following is a broad breakdown of the flows for the week, including ETFs (in $ billions):

Sector Flow Chg % Assets Assets Count

($Bil) ($Bil)

All Equity Funds 3.154 0.06 5,040.858 11,907

Domestic Equities 2.266 0.06 3,582.461 8,484

Non-Domestic Equities 0.888 0.06 1,458.397 3,423

All Taxable Bond Funds 0.818 0.04 2,191.972 6,013

All Money Market Funds -21.336 -0.93 2,268.550 1,134

All Municipal Bond Funds 0.506 0.14 363.469 1,403

(Reporting by Trevor Hunnicutt; Editing by James Dalgleish and Tom Brown)
[© 2016 Thomson Reuters. All rights reserved.]
Copyright 2016 Reuters. All rights reserved. This material may not be published, broadcast, rewritten or redistributed.