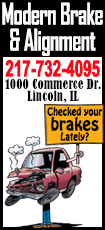 The state, always an oil producer, cashed in on the massive growth of fracking operations that extracted hard-to-reach crude oil, boosting tax revenues and easing fiscal constraints.

But the collapse in oil prices in 2014 contributed to a massive $1.3 billion budget deficit, bringing into focus the state's overcrowded and costly corrections system.

The crisis is forging political consensus around legislation and brightening prospects for ballot initiatives, experts say.

"Reform is desperately needed," said Joe Allbaugh, appointed as the interim director of the Department of Corrections in January.

As revenues plummeted, the correctional system's $500 million in annual costs continued to escalate, raising questions about the effectiveness of the "tough on crime" stance the state has taken for decades.

A conservative who previously served in the Bush Administration, Allbaugh supports efforts to eliminate mandatory minimum prison sentences and steer non-violent drug offenders into rehabilitation programs instead of prison.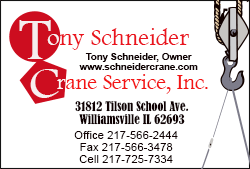 "The culture in Oklahoma has been to 'lock 'em up and throw away the key,'" he said. "But sadly, when non-violent offenders and first-time offenders come into the system, we do not have enough correctional officers to protect them. These greenhorns are forced to join a gang. It's a mess."

The state's tough-on-crime ethos has spurred the second-highest overall incarceration rate in the country, with a prison system running at 122 percent of capacity. That makes it the third-most-overcrowded in the country, according to the DOC.

Oklahoma is the No. 1 jailer of women, according to Oklahomans for Criminal Justice Reform.

"The budget challenges are creating a sense of urgency and unity that we have not experienced in recent years," said Kris Steele, the group's leader, who is also the former house speaker in Oklahoma's legislature.

For every dozen people in Oklahoma, at least one has a felony on his or her record, according to the group. That can prove a barrier to employment.

Even as the prison population has grown to about 28,000 people, the DOC laid off prison guards to cut costs, putting the ratio of guards to inmates at one to 11, versus the national average of one to five.
BILLS AND BALLOTS

Reform efforts received a boost this week when four bills backed by Governor Mary Fallin passed a Senate committee.

[to top of second column]
They include provisions that would eliminate mandatory minimum sentencing for first and second felony drug possession and increasing the felony property crime threshold from $500 to $1,000. One bill would give discretion to district attorneys to file felonies as misdemeanors.

The state will have to dig deep to find ways to fund the already stretched system. Lawmakers last month agreed to tap the rainy day fund to direct $27.5 million to corrections as part of an emergency agreement.

Reforms like those being considered were previously non-starters, in part because of opposition from the influential District Attorneys Council, said Adam Luck, Oklahoma state director for Right on Crime, a conservative group pushing for criminal justice reform.

That changed this year because members of the council were brought in early in the process to help shape the legislation, he said. That paved the way for business groups and ultimately lawmakers to support the bills.

The next front for reform efforts will be at the ballot box. Voters will decide in November whether to support initiatives to reclassify low-level drug and theft offenses as misdemeanors and direct money to drug rehabilitation and mental health programs.

Steele's Criminal Justice Reform group also is behind a November ballot initiative.

Despite the new consensus around reform, there is disagreement about whether the reforms will produce savings, and how quickly.

After the bills passed out of committee this week, Oklahoma state Senator Greg Treat said incarcerating fewer Oklahomans will save "millions of dollars each year."


But the DOC's Allbaugh is skeptical. He said it will take years before reforms will have a meaningful impact on the system's costs.

(Reporting by Rory Carroll; Editing by Daniel Bases and Dan Grebler)
[© 2016 Thomson Reuters. All rights reserved.]
Copyright 2016 Reuters. All rights reserved. This material may not be published, broadcast, rewritten or redistributed.