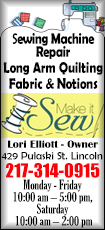 Petty Officer 3rd Class Nick Fontaine is an aviation electrician's mate with the "Air Wolves" of Helicopter Maritime Strike Squadron (HSM) 40, a Mayport, Florida based squadron that operates the Navy's next generation submarine hunter and Anti-Surface Warfare helicopter, the MH-60R Seahawk. Each helicopter is nearly 65 feet long, may weigh up to 23,500 lbs. (max gross) and can travel over 120 miles per hour for nearly 320 miles on a tank of gas.

As an aviation electrician's mate, Fontaine is responsible for maintenance of electrical systems on the MH-60R helicopter.

"This job gives me the opportunity to work with my hands," said Fontaine. "Everyday there is always something to get done and new challenges to overcome."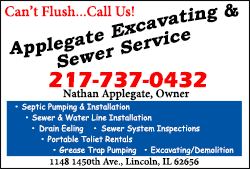 According to Navy officials, the MH-60R is the most capable multi-mission helicopter available in the world today. It is used for a variety of missions, including hunting and tracking enemy submarines, attacking enemy ships, search and rescue, drug interdiction, delivering supplies and supporting the Navy's special operations forces.

It is replacing the Navy's older helicopters because of its greater versatility and more advanced weapon systems.

Fontaine said they and other sailors are proud to be part of a warfighting team that readily defends America at all times.

"I like that this command gives me the opportunity to be stationed in Florida," said Fontaine. "I like being able to work near the beach."

Sailors' jobs are highly varied within the squadron. Approximately 297 Navy men and women are assigned and keep all parts of the squadron running smoothly. This includes everything from maintaining helicopter airframes and engines, to processing paperwork, handling weapons and flying the aircraft.

"The Airwolves of HSM-40, represent the best and the brightest our Navy has to offer," said Cmdr. David Loo, HSM-40 commanding officer. "HSM-40's mission is to train Fleet Replacement Pilots and Aircrewman for deployed shipboard operations in the MH-60R Seahawk aircraft.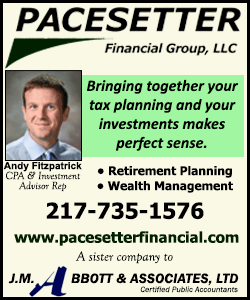 The training conducted includes aircraft flights and full visual simulators in Aircraft Operations, Anti-Surface Warfare, Anti-Submarine Warfare, Search and Rescue, and Shipboard Operations. HSM-40's support, maintenance, and instructor staff allow for the completion of over 100 assigned students, year round, operating 16 MH-60R helicopters and 5 simulators."
Serving in the Navy, Fontaine is learning about being a more respectable leader, sailor and person through handling numerous responsibilities.

"The Navy has taught me to get the job done and get it done right the first time," said Fontaine.
-----
"Why Being There Matters"

On our planet, more than 70 percent of which is covered by water, being there means having the ability to act from the sea. The Navy is uniquely positioned to be there; the world's oceans give the Navy the power to protect America's interests anywhere, and at any time. Your Navy protects and defends America on the world's oceans. Navy ships, submarines, aircraft and, most importantly, tens of thousands of America's finest young men and women are deployed around the world doing just that. They are there now. They will be there when we are sleeping tonight. They will be there every Saturday, Sunday and holiday this year. They are there around the clock, far from our shores, defending America at all times.
[by Navy Office of Community Outreach]