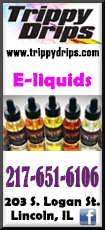 In ESPN the Magazine, LaRoche revealed he didn't retire just because of the dispute during spring training about his son Drake being in the clubhouse.

The 36-year-old LaRoche, who earned roughly $70 million in his career, stood to make $13 million more this season.

LaRoche's final decision came on March 15 when White Sox manager Robin Ventura finished his daily spring training meeting in the team's clubhouse in Glendale, Ariz., and LaRoche asked if he could have the floor.

The veteran first baseman had edged toward this moment for more than a week, since White Sox executive vice president Kenny Williams told LaRoche to "dial back," then eliminate altogether, the time his teenage son spent at the field and in the clubhouse.

According to the ESPN interview, Ventura yielded the floor that morning to LaRoche, who stood before his teammates.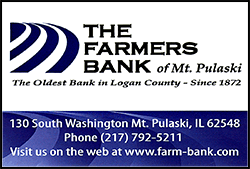 "I am choosing my son over you guys," LaRoche said. "I cannot tell you how much I hate that I'm even having to make this decision, and how much it crushes me to feel like I could be leaving you guys hanging."

- - -

Atlanta Braves outfielder Hector Olivera was arrested early Wednesday morning after a woman accused him of assault at a hotel outside Washington, D.C.

Olivera, 31, has been placed on administrative leave by Major League Baseball, effective immediately per the domestic-violence policy.

Police in Arlington, Va., said a woman at the Ritz-Carlton in Pentagon City called them at 6:51 a.m. ET. The female victim had visible bruises and was transported to Virginia Hospital Center in Arlington.

Police said Olivera and the woman knew each other but do not know the nature of their relationship.

The Braves are playing a four-game series in Washington against the Nationals this week, including games Wednesday and Thursday.

Olivera joined the Braves last July as part of a three-team trade with the Los Angeles Dodgers. He spent the early part of his career in Cuba before defecting in 2014.

Olivera has appeared in six games this season, batting .211 with two RBIs in 19 at-bats. In 2015, he played in 24 games, hitting .253 with two home runs and 11 RBIs.

[to top of second column]
The Braves recalled infielder Daniel Castro from Triple-A Gwinnett to take Olivera's spot on the roster.
New York Mets right-hander Jacob deGrom, who suffered a right lat injury last Friday that forced him to be scratched from his start Wednesday, will rejoin the team this Friday in Cleveland after spending a few days with his wife and newborn son.

If deGrom still feels discomfort during his next bullpen session, he likely will be placed on the disabled list.

- - -

The Seattle Mariners held a players-only meeting in the clubhouse following Tuesday's 8-0 loss to the Texas Rangers.

Right fielder Nelson Cruz said the message was simple: "It's a long season ... keep your head up. No one says it's going to be easy, but we have a really good team."

- - -

The Rangers are the only major league team without a scheduled off-day the first two weeks (April 4-17).

The Rangers are scheduled to play 23 games the first 24 days and 36 games the first 38 days.

- - -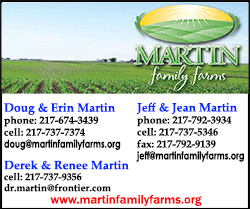 The Toronto Blue Jays recalled pitcher Pat Venditte, the ambidextrous reliever, from Triple-A Buffalo.

Right-hander Arnold Leon was designated for assignment to make room on the roster.

(Editing by Andrew Both)
[© 2016 Thomson Reuters. All rights reserved.]
Copyright 2016 Reuters. All rights reserved. This material may not be published, broadcast, rewritten or redistributed.