Public Transportation deviated routes plan for Lincoln to be voted

Send a link to a friend Share
[April 14, 2016] LINCOLN - On Tuesday, April 12, 2016, the Logan County Board's Executive Committee held its monthly meeting. The focus of the main discussion was on public transportation, which will soon be starting a pilot program with deviated fixed routes through Lincoln.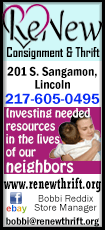 Guests were Alison Rumler-Gomez and Diane Turner of Community Action; and Brenda Clark, Program Compliance Oversight Monitor.

Committee member Kevin Bateman said he wants to run the new program efficiently and prudently, and feels they have a team in place to make it work.

Bateman said though there has not always been good accountability in the past previous communication problems were on both sides. He wants to move forward and plans to watch the transportation program closely.

Committee member Pat O'Neill said he had some questions and concerns about route times and stops. He wondered if the routes could be run until 5:30 and said some who hoped to use the transportation may not be able to. Some have also asked about having a stop at Kroger.

Bateman said the program is "starting with a lump of clay and molding it to fit everyone." The transportation committee is considering other stops in town.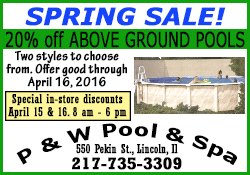 Bateman said anything the Board does, needs to fit in the budget and "benefit everybody in a fair manner." Bateman said Community Action will work on changes needed based on public response, but reminded everyone the program is evolving and growing.

Committee chairman Emily Davenport asked how to track feedback on the program.

Diane Turner said surveys are part of the transportation program's grant requirement, and will show where people want stops and what times they could use the transportation. She said most use the transportation for medical appointments or shopping. Turner said many clients shop at Walmart because it has a pharmacy, general goods, and groceries in one stop.

Bateman said social media was a good way to advertise the program. O'Neill said posting the routes on social media prompted a lot a feedback and questions about the planned stops.

Board Chairman David Hepler said that right now the public transportation seems "skewed toward a narrow population."

Turner said representatives from the colleges, university, and housing authority who are on the Transportation Advisory Committee actually determined the stops, not Community Action. She also said people polled about transportation needs live in various parts of town.

Rumler-Gomez said Community Action polls various demographics of the community throughout the year. She reminded the committee the Logan County Board has the right to make changes they feel are needed.

Turner said based on some previously identified needs, Logan Mason Public Transportation will start offering $2.00 Tuesday routes.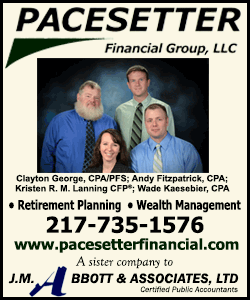 In the mornings between 8:15 and 9:15, MPT will pick up people at Railsplitter Apartments, Centennial Courts laundry facility, Logan Courts Circle Drive, and Brainard's Landing mailboxes. There will be 15 minute intervals between each stop and the drop off location will be Walmart.

A mid-day route will start with pick-up at Walmart at 11:15 a.m. and the route will drop off people at the morning pick-up locations beginning with Brainard's Landing and ending at Railsplitter Apartments.

The afternoon route will run between 2:30 and 3:30 starting with pick-up at Walmart and ending with the final drop off location at Railsplitter Apartments.

Turner said due to some questions about schedules and routes, the pilot program with deviated fixed routes is projected to begin May 16. Tuner also has to hire and train two new employees for that program.

Clark said everyone needs to keep in mind the new program is a pilot program. She said with the deviated routes, a deviation to a stop at Kroger's would be possible since it is within the two block deviation limit. If enough people request a stop at Kroger, it could be added to the route. Stops are based on suggestions.

Turner said the County Board had to decide how far off to deviate from the main route. State and Federal guidelines do not dictate how far to deviate. Deviating too far from the route would adversely affect schedules.

Rumler-Gomez said surveys show a lack of transportation is part of the problem with some people getting or keeping jobs. She said the return on investment from public transportation is "exponential." Helping just ten households out of poverty has a positive effect on taxpayers.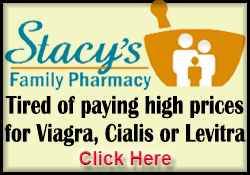 Committee members present were chairman Emily Davenport, Kevin Bateman, Dave Blankenship, Scott Schaffenacker and Pat O'Neill. Board Chairman David Hepler was also present.

The Logan County Board will vote on whether to approve the new transportation grant and the recommendations of the Transportation Advisory Committee and Public Transportation Committee at Tuesday's Regular Board meeting.

[Angela Reiners]