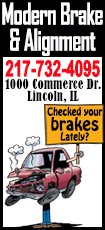 Raised in Lincoln, and whose family still resides here, Dr. Ray served a number of years as the President of Lincoln Christian University. A couple of years ago, he took an early retirement and relocated with wife Janeen to the St. Louis area to serve with Christian Homes.

Dr. Ray returns to Lincoln as often as possible and has been present through the several stages of construction on the multi-million dollar expansion project that includes the newly completed Woods Foundation Garden Villa.

In his opening remarks, Dr. Ray expressed appreciation to all the CV staff who have supported this project, with special thanks going to Administrator Jo Hilliard.

In his speech, Dr. Ray illustrated how the human lifespan has changed and our plans need to change in accordance.
He spoke first about the book of Genesis, referencing the seventh day of creation was labeled the 'day of rest." He noted that a favorite author of his had one time noted that there should have been an 8th day in the creation story in which God expanded mankind's lifespan by 30 years. He noted that the average lifespan used to be 50, but now it is 80, so the question becomes, "What are you going to do with the next 30?"

He said that when the need arrives, Christian Homes will be included as a portion of those bonus years. He said the CV has a sincere desire to serve, to help people flourish no matter what their age and that is what Christian Homes is all about.

He said the goal is to keep people moving and experiencing life no matter what their age.

Dr. Ray spoke of a favorite philosopher who said, "the hidden agenda of modernity is to avoid the harsh realities of aging." He said that the Village ministry aim is to find the balance "urging those in our care to accept mortality with a gusto that reflects the subtle words from Jesus himself, "I have come to bring you life and life more abundantly." - John 10:10."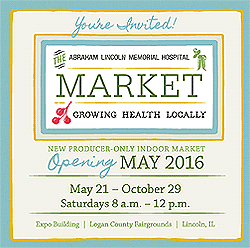 He recalled a favorite book called "My Time" that spoke on aging and reflected on time spent with Joan Jarrett Woods in her home on Nicholson Road. "Going into this rustic looking home and observing this amazing massive fireplace made of Oklahoma Stone, I think they stole and brought in," he joked. He continued, "It was this beautiful massive fireplace that I admired so much. But the thing I remember most is she toured me around the house, and then we sat down to visit.

Woods had all these books. She was "A lady of books," Dr. Ray said.
'My Time' published in 2004 observes a 'longevity revolution' and begs the question, "What in the world is granny doing now?"

Dr. Ray observed, "Now, Granny is out of the rocking chair. She's going to graduate school, she's modeling clothes, she's running for office, she's introducing her children to hip-hop, she's going to Mexico, she's sending emails to the kids; and so is grandpa. Whatever happened to the good old stereotypes of growing old? They are out the window."

Dr. Ray said that is what the life of added longevity has brought about, the idea of "let's longer, live life more fully, and live a life that is flourishing."

He said that many who are coming into their "bonus years" may not yet know what they are going to do with those years, but they are going to live on, and Christian Homes goal is to help those people flourish, he said that is what Christian Homes is all about.

Dr. Ray drew his speech to a close saying, "the Psalmist said it clearly.... to flourish like a palm tree and in old age they will "stay fresh and green" and when God finished on the eighth day it was good."
[Karen Hargis/Nila Smith]