Midwest Central Developing New Approach for Student Behavior


Send a link to a friend Share
[April 16, 2016] As a District, Midwest Central recognizes that student behavior has a direct impact on precious resources: time, manpower, and the education quality for all students. New state law (Senate Bill 100) now requires Illinois schools to adopt new discipline policies and implement changes by September 15, 2016. Soon after the passage of SB100 in August 2015, Midwest Central administrators formed a District Behavior Committee to more closely examine problematic student behavior or misbehavior as well as to discuss how to work to best comply with the mandates of the new act.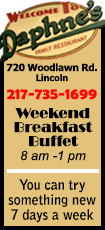 Much of the language in Senate Bill 100 refers to a school's ability to issue disciplinary consequences for poor student behavior. Specifically the Act requires schools to change the way they suspend and expel students and encourages the use of non-exclusionary discipline practices. The act also encourages the use of more student supports such as counseling and allows suspended students to be able to make up missed homework for full credit.

The committee began by looking at student behavior data for the last three years. While all schools have student discipline issues in some form or another, suspension and expulsion aren't major issues at Midwest Central . Over the last 3 years, disrespectful behavior was at the top of the charts for the primary, middle, and high school. The District Behavior Committee used the student behavior data to guide a conversation about what behavior expectations should be at all three schools.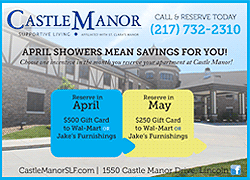 "Consistency was a big topic of conversation. We want our students to understand what is expected of them whether they are in the primary school, middle school, or high school. Communicating a common message is important," said superintendent Todd Hellrigel. Admittedly he acknowledged that the group agreed that wasn't currently happening. Hellrigel stated it was important to the team that students understand behavior expectations no matter which adult they deal with in the district.

"Whether students encounter a bus driver, janitor, teacher, or administrator, we want them to know that the expectations are the same for everyone", said Hellrigel. "The bottom line is that our schools are greatly impacted when kids choose to act out. When professionals take time in our district's school day to address a child's poor behavior, this is a tax-dollar drain, and that impacts everyone."
One goal of the District Behavior Committee is to bring greater attention to this issue and continue to encourage parents and guardians to foster personal responsibility. How kids behave at school is directly impacting the district's bottom line and the district is encouraged that discipline is recognized by our elected officials as an important issue. Midwest Central's approach to student behavior is to team up all stakeholders to develop district-wide expectations for a better culture of community.
The District Behavior Committee developed a behavior matrix with four common themes. Each school will develop student expectations under the major themes of the "Raider Way": Be Safe, Be Responsible, Be Respectful, Be Engaged. Each building is currently using their matrix to develop expectations and a course of action for implementation in the fall. According to Hellrigel, "This has turned into a very positive experience for Midwest Central. We've really had to sit down, look at our student behavior issues, and develop a district-wide comprehensive plan. We're not done yet, as something like this often takes 3-5 years to fully implement, but we've gotten a great start." The group plans to send out more communication on this topic as it continues to develop.

Teachers, support staff, and administrators have met with consultants from the IL MTSS (multi-tiered systems of support) network. The mission of the IL MTSS-N is to provide high quality training, coaching and technical assistance to support and empower educational entities in creating and sustaining improved positive outcomes for each and every student.
[Todd Hellrigel]