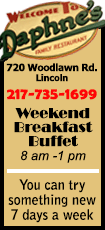 There will also be a school presentation dubbed a mini-performance featuring students from preschool through 8th grade showcasing their musical talents at 6:30 p.m. on the stage. Zion is well-known for putting on spectacular Christmas programs and musicals over the years and this special presentation by the students is sure to be entertaining.

A hidden gem

For those who may not be familiar with this hidden gem in Mount Pulaski, Zion Lutheran School has been around for 165 years and in recent history went through a major change. The school added on several new classrooms and offices, a new cafeteria that doubles as a stage and a brand new state of the art gymnasium. The students and staff moved into the new additions in the Fall of 2012. The old classrooms in the old building were also remodeled at the same time and so now everything looks brand new inside this impressive parochial school. Despite maybe being a hidden gem, Zion is not hard to find. The church and school sit on the busy main street of town, Vine Street, and amazingly feature a relatively small staff with nearly a century worth of teaching experience.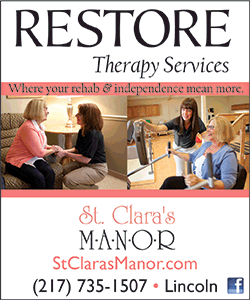 Nearly a century worth of experience in a handful of teachers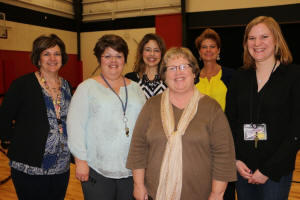 Nearly a century worth of teaching experience here. From left to right Jean Davis (22 years), Julie Cooper (18 years), Lori Allen (21 years), Kathy Maske (29 years), Stacie Gerding, Administrative Assistant and Rachel McCormick (first year teaching).
At the top of the list sits Kathy Maske, the kindergarten and first grade teacher, with 29 years of teaching experience.

Jean Davis, the fourth and fifth grade home room teacher, who also teaches Social Studies to second grade through eighth grade students, has 22 years of teaching experience.

Meanwhile, Lori Allen is close behind with 21 years of teaching experience and she is the home room teacher for sixth through eighth grade and also teaches Math and Science. Her Science students are fourth through eighth grade students and her Math students consist of second grade and then fifth through eighth grade students.

Julie Cooper is the preschool teacher with 18 years of experience at Zion. Cooper has a degree in Early Childhood Education from Illinois State University and she took over the program when the previous long-time preschool teacher, Wilma Droegemueller retired.

Cooper is also assisted in the preschool room by two ladies with lots of experience with children, Jo Rentmeister and Kathy Davis.

The new kid on the block of the Zion teaching staff is Rachel McCormick. This is McCormick's first year teaching and she is the home room teacher for third and fourth grade and also teaches Language Arts to second through eighth grade students.

McCormick is by no means new to Zion, however, she attended school here and was taught by her current coworkers at the school. "I went to school here for a long time and I loved it. I just loved the loving atmosphere," said the 2014 graduate of Illinois College in Jacksonville. Recalling her childhood at Zion, McCormick said, "The teachers really cared and the students cared about each other. I have a lot of good memories here." So when the job opened up it was easy for McCormick to make the decision to return to her old school. "It's nice being home," she smiled.

Lori Allen is another teacher on the staff that thinks of Zion as home. She previously taught at Illini Central and Mount Pulaski High Schools, as well as a short stint with Carroll Catholic School in Lincoln before settling down at Zion.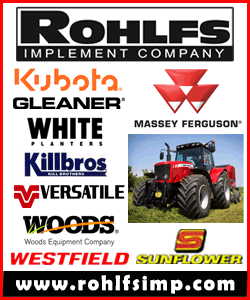 Allen said, "When Mr. Wernsing retired, Zion was looking for a junior high teacher. My kids (Hannah, Rachel and Elizabeth) were already here. So they called and asked if I might be interested, not as the principal, but in Mr. Wernsing's teaching position." Snapping her fingers Allen said her answer was, "In a heartbeat, absolutely, that's where I want to be."

Today Allen is the unofficial public relations person for Zion Lutheran School. Her passion for teaching and her love for the school come across naturally and enthusiastically. "If a family is looking for a Christian education there is certainly an opportunity in Logan County," said the bubbly teacher, who feels there are many advantages to a smaller parochial school environment. "With parochial schools the state does not have as much of an influence on the curriculum as they do in the public school. For example, for common core we do not have to follow a state guideline for following common core across the board. If there are parts of it that we think are good for our students, then we can apply those parts as necessary. If there are parts that we think do not benefit our students, then we do not have to pull in that part of the curriculum. There is a little bit more of academic freedom."

Allen explained even further, "This still allows us to be challenging, but the small size allows us to meet all the kids' needs. We can move at different paces for different kids. We can give lots of one-on-one help. You just cannot do that when you have a class of twenty-five."

Allen's students are more than prepared for an interview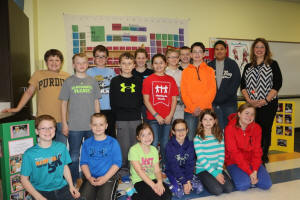 Mrs. Allen's fourth and fifth grade students eagerly shared stories about science and things they love about Zion.

On this particular day of the interview, Allen was preparing her junior high science class of five students for the open house by going over a forensic science experiment the students had been working on. "Hands-on science is really, really important at the elementary school level," Allen believes.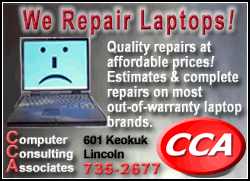 Allen also emphasizes written communication among her students and the reason being is, according to seventh grade student Jaycie Doerr, "So that we can communicate with other scientists around the world so that they know our results for the experiment."

Allen also emphasizes the use of scientific equipment and organizational skills, both of which have heavily influenced eighth grade student Teagan Wyss. Wyss, who was recognized as the most organized by his classmates, is even thinking about a career related to science. "I am thinking about doing something in forensics, like forensic science or maybe lab analyst. That may be the path I am going down now," said Wyss.

Allen was also preparing a group of fourth and fifth grade students for the open house by emphasizing the importance of agriculture in this community. The students have covered topics from plants and soils to dairy and animals, all with a real-live hands-on approach. Of particular fascination was the milking shorthorn cow that one student brought to school.

Clay Aylesworth explains this story, "One time Walker Allen brought his cow in and we actually got to see all the parts that we were learning about, like the four stomachs and stuff like that. We also got to feed it and that was really fun." Allen took the hands-on approach even further and allowed the students to experiment making their own dairy products.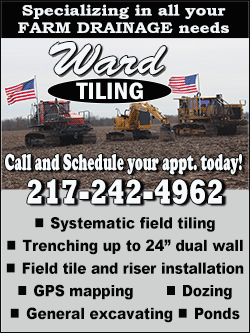 Emarie Willis was eager to explain, "We made ice cream. We took ice and got heavy cream and salt and stuff and we mixed it all up and we shook it. The next day we had all kinds (of ice cream). We were in groups and we tasted all of them and we labeled them from best to worst." The students even voted after the taste-testing and made graphs and charts.

They also learned the importance of working in groups under the direction of Allen. "One of the really great skills these kids are learning is how to work together and to be on a team," said the science enthusiast. "We always work in groups. We have to learn how to be patient and we have to learn how to follow directions and we have to learn how to do our best when working in groups." Finally she added, "Having fun is super-important at this age." Indeed by the smiles of the students in the classroom, there was a great deal of fun to be had with these projects.
Extracurricular activities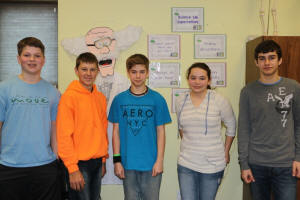 Caleb Jackson, Roman Howe, Colton Hagan, Jaycie Doerr and Teagan Wyss make up the seventh and eighth grade classes at Zion in Mount Pulaski.

Moving on to more fun, Zion also offers many extra-curricular activities for its students. Eighth grade student Roman Howe spoke about the basketball program. "Basketball is really fun and the coach is a really good coach. He's understanding, nice and he donates his time."

Torry Lyons is the volunteer coach and he has donated his time to the program for several years now.

Colton Hagan, a seventh grade student, also enjoys basketball at Zion. "I like how we can become a team and work together and also have fun while doing it. We work with all grades, fourth through eighth graders and it just shows that it really does not matter what grade you are in to really work with a team," said Hagan.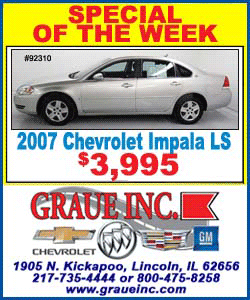 Volleyball is also open to the younger kids, as Jaycie Doerr noted, "We had one third grader on our team and she turned out to be a really good player."

In addition, Zion co-ops baseball with Carroll Catholic School.

Besides sports, Zion now offers Scholastic Bowl as another extra-curricular option. Mount Pulaski Zion Lutheran co-ops with Carroll Catholic School and Allen is also the coach of the team. This gives the students a great opportunity to showcase their academic skills while traveling to other schools for competitions.

Electives

Zion also offers electives to the students and Jean Davis is a big fan of these. "We brought back electives, which I absolutely love, so the kids get to choose what they want to do three times a week. We are making quilts for Vonderlieth right now and we have Art one day a week. I am also teaching the kids to play chimes." Davis herself plays the chimes and she says, "It gives us a chance to let our different abilities shine, the things that we are good at, I guess."

Davis has always been a teacher full of passion and enthusiasm and it's easy to see that she truly loves what she's doing. She also enjoys hers coworkers and says, "We are the best of friends and we like to talk to each other and we enjoy doing other things, besides teaching, together."

Just as the lunch bell rang, Davis' class bowed their heads in prayer before leaving the classroom and the entire group began with "Come, Lord Jesus..."

Memories of Zion with Alumni

Prayer is obviously an important part of Zion's daily routine and another favorite among the students is Chapel and the Chapel Families. Here the older students have the opportunity to mentor the younger students and it is an experience that students remember well beyond the walls of the church.

Mary Jane Letterle Gilly, a graduate of Zion in 2005, remembers the experience, "One thing I really enjoyed and benefitted from was Chapel Families. I felt Chapel Families brought together all grades at Zion. Instead of bigger kids picking on little kids, the bigger kids were watching over the little kids, not just during the chapel, but on the playground, during field trips and various other places. It was nice having the older kids to look up to when you are younger and it was a good feeling providing assistance to younger grades when you were older."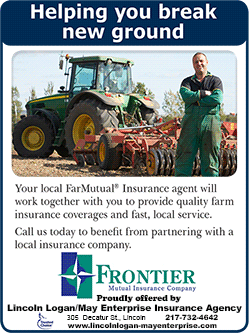 Christina Stoll Ross, a Zion alum, also fondly remembers those Chapel Family days and the feeling of a sense of family and community. "One of the greatest examples of this can be seen on Wednesday mornings when the students file into the sanctuary with their chapel families. Each year I looked forward to finding out which students would be a part of my family for the year and embraced the opportunity to spend quality time with those individuals. I do not believe I fully understood at the time, but being in those families was so valuable for practicing leadership, responsibility and generosity, just to name a few."

Abby Coers, the Marketing Director for Central Illinois Ag in Atlanta, also graduated from Zion and recalls her time spent at the school. "Looking back at my younger years, Zion was a time in my life I will never forget. The individuals I attended Zion with will forever have a place in my heart. We learned together, we played together, and most importantly we studied God's Word together. You do not realize at the moment the impact this has on your life, but the tight knit group of students and teachers at Zion will be there for you throughout your life."

Final thoughts

"This is a very friendly and family-oriented place to be," said Davis of the school. She also mentioned the influence that former teachers, Darrell and Karen Wernsing, had on the school and called them "pillars of strength." The Wernsings, along with the Droegemullers, instilled values in these teachers that they have carried on.

Allen also chimed in with, "This is a great place to be and we just want as many families to know about it as possible. Every child is unique and special. Our goal is to love every child and encourage them so they can become the best person that God has created them to be, whatever role that is in society."

Don't forget about the food

While Zion is a great place to learn, it is important to note that those minds need fed. According to students, past and present, the cafeteria staff at Zion is fantastic and puts out great food!

[Teena Lowery]