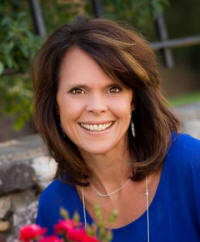 Michele Cushatt is said to inspire audiences with the warmth of her transparency and presence. Her unique style is reminiscent of spending an afternoon with a good friend, sparking tears one moment and laughter the next. Having experienced both the best and worst of life, she's unafraid to disclose her imperfect spaces, so that others will know they are not alone in theirs. Cushatt has delivered talks to women across the United States, including Compassion International, Women of Faith, Focus on the Family, Proverbs 31, She Speaks, Hearts-at-Home, and church events. She's also taken part in various radio, video and audio recording projects. In 2013, Michele joined the Compassion International team as one of their spotlighted speakers and advocates for child sponsorship. Her first book, a memoir titled Undone: A Story of Making Peace With An Unexpected Life, was released last year.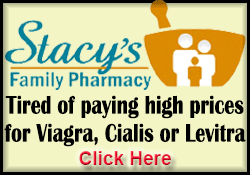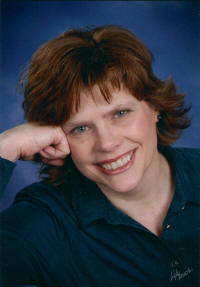 A remarkable musician and popular speaker, Dr. Dinelle Frankland is Professor of Worship at Lincoln Christian University's Seminary. She is a native of Albion, Illinois, and holds a Bachelor of Sacred Music degree, a Master of Music degree, and a Doctor of Worship Studies degree. She taught music and worship at the college level from 1979 to 2002, serving Dallas Christian College and Ozark Christian College. She has been a member of the Lincoln Christian University Faculty since 2003. Additionally, Frankland has taught at TCM International, a graduate seminary near Vienna, Austria, and the Robert E. Webber Institute for Worship Studies in Jacksonville, Florida. She is the author of His Story, Our Response: What the Bible Says About Worship. She frequently leads worship seminars in the local church for worship leaders, as well as speaks for women's conferences and events on a variety of topics.
Registration is required and includes all four conference sessions and lunch. Online registration is available at www.LincolnChristian.edu/cwc, or by phone at (217) 732-3168, ext. 2215. Guests may also mail in their payment and registration form to: Christian Women's Conference, Lincoln Christian University, 100 Campus View Drive, Lincoln, IL 62656. A special free-will offering will be collected during the event to help fund renovations of LCU's Student Center.
Year after year, Christian women from Illinois and neighboring states come to the spring conference at LCU's Lincoln campus to be inspired and renewed by world-class speakers and each other.

Established in 1944, Lincoln Christian University's mission is to nurture and equip Christians with a biblical worldview to serve and lead in the church and the world. Today, LCU offers a variety of degree programs for undergraduate, graduate and seminary students. Classes are offered on campus, at extension sites and online. To learn more visit www.lincolnchristian.edu.
[Chris Thomas, Lincoln Christian University]