Mount Pulaski to host free electronics recycling day April 23rd
Send a link to a friend Share
[April 16, 2016] MOUNT PULASKI - The city of Mount Pulaski will be sponsoring a FREE electronics recycling day at the Mount Pulaski Township Shed on Saturday April 23rd from 9 a.m. to noon. The township shed is located at 404 South Spring Street.
The following items may be brought to the recycling event:

Desktop, Laptop, and Tablet Computers;
LCD Monitors;
Printers( for large office printers contact the store);
Computer Peripherals (keyboards, mice, etc.);
LCD and Plasma TV's;
Satellite and Cable Equipment;
Projectors; VCR's; DVD Players;
Video Game Consoles;
Radios; Speakers;
Cellular/Mobile Phones; Smart Phones;
Telephones;
Toner;
Networking Equipment and Cables;
Mailroom Equipment;
Point of Sale Equipment;
Pagers;
Cameras; Camcorders;
Power Tools (incl. Batteries);
Fax Machines; Answering Machines;
Battery Backups;
Surge Suppressors and Power Strips;
Power and Accessory Cables;
Walkie Talkies;
Ink Cartridges;

The following items have a fee to recycle

CRT Televisions - $20,
CRT Monitors- $10,
Projection TV's- $40;
Non-LCD/Plasma TV's or Monitors- $40.00;
Console TV's - $40.00

*Per State Regulations, you are entitled to a voucher for any money paid to drop off recycling. Voucher may be used at the Springfield BLH Store.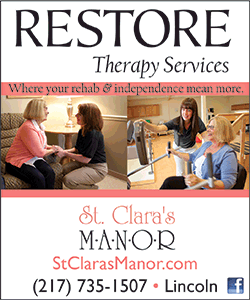 If an item is NOT listed, it is NOT acceptable for Electronic Recycling.

If an item is not on the list call BLH Springfield at 217-585-1580 or check their Website:
blhcomputers.com/recycling/

BLH Computers and Recycling
Located in Springfield:
1832 Stevenson Dr.
Springfield, IL 62703
217/585-1580
Hours: M- F – 8am – 6pm
Sat. – 10am – 6pm
Sunday - CLOSED

Stores also located in Jacksonville and Taylorville
[City of Mount Pulaski]