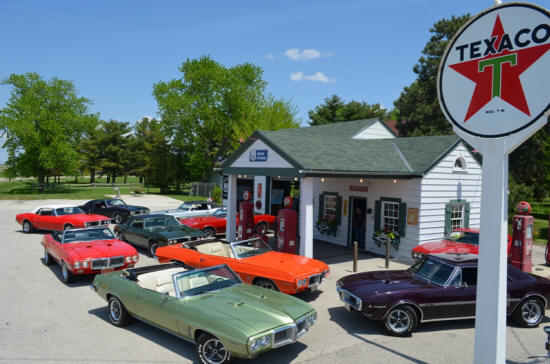 Dwight Happy 90th Birthday Route 66 Party April 21

Send a link to a friend Share
[April 16, 2016] DWIGHT - The Illinois Route 66 Scenic Byway is heading to Dwight, Illinois for the first 90th Birthday Party of Route 66 in the state (Route 66 was "born" in 1926). The party will be held on April 21, 2016 from 1-4pm at the beautifully restored Ambler/Becker Texaco gas station located at 417 West Waupansie Street (Old Route 66) in Dwight, which is located about 90 minutes south of Chicago and 25 minutes north of Pontiac, Illinois.
The historic 1933 filling station dispensed fuel for 66 continuous years until 1999. After major restoration work, the building reopened as a Route 66 visitor center in May 2007. It was added to the National Register of Historic Places in 2001.
Refreshments, prizes, surprises and volunteer sign-up opportunities will be a part of the birthday celebration, which will kick- off with opening remarks from Dwight Village President Jared Anderson.

Expect to see classic cars on display, as well as a few of our four-legged friends - namely Basset Hounds. One lucky dog will be named the Route 66 "Ambassetor" at the April 21st event - a new tradition we hope to continue every year in Dwight.


The dogs are a fixture at Dwight's annual Harvest Days and Basset Waddle, which will be held from September 15-18 this year.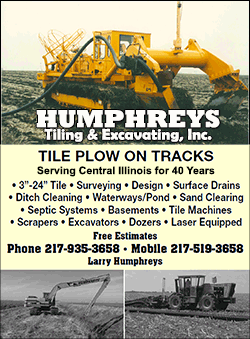 Dwight's Harvest Days premiere annual event is a great time for the whole family. Enjoy pie baking and pie eating contests, hypnosis/magician, Jr. Karaoke contest, Live Country Music, Live Dixieland Band, All Star Jam Band, Hairbanger's Ball, car show, tractor show and hours of fun at the Alpine Amusements carnival. Watch the pooches on parade in the Guardian Angel Rescue Basset Waddle on Sunday. You can even sponsor a Basset Hound in the parade.

Reservations are not required for this free-admission family-friendly event. See you there!
[Geoff Ladd]