Eleven new businesses to open in Logan County in April
Send a link to a friend Share
[April 18, 2016] LINCOLN - On Wednesday, April 27, 2016 11 new businesses will open in Logan County. The Land of Lincoln CEO will hold a first-of-its-kind, business tradeshow. This tradeshow will feature eleven new businesses starting in Logan County.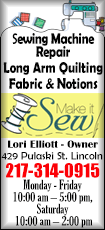 What makes this tradeshow even more unique, is that every business is owned and operated by a high school student. The tradeshow will be the pinnacle to the year-long entrepreneurial program for Logan County high school students wishing to gain a hands-on experience with starting and running a business.

In August of 2015 11 students began their journey into the world of business in hopes of gaining the skills needed to start their own businesses. Under the tutelage of Jason Mauhar, the students learned more than just the basics of owning and operating a business. The LLCEO program is a class that meets daily from 7:30am to 9:00am at different businesses around Logan County. Students receive credits for this class as they would other classes they take at their respective high schools. Business owners and experts in specific business fields have been guest speakers throughout the year. In addition, the students took many field trips and were assigned mentors to help guide them along this voyage of turning their ideas and dreams into a business.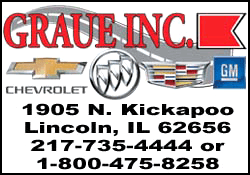 The tradeshow on April 27 will showcase all student-owned businesses. Each student will have samples of products and services their businesses offers. Students will also be available to answer questions about their businesses and their experiences in the LLCEO program.

The students and their businesses that will be featured at the show are: Joe Arhends - Silver Case Productions (film & video advertising); Tiffany Dooley - DT Crafts (duct tape creations); Katie Fairchild - Fairest Creations (custom made stuffed animals); Jenna Graham - Cop Cakes (unique & tasty cupcakes); Paige Hynes - Geek Photography (photography); Logan Keysear - Clear TLK Productions (music production); Emma Mammen - Peaceful Perks (handmade bath essentials); Evan Miller - Metal Millers (art, gun repair, welding); Hope Moos - Duck Duck Moos (unique sportsman accessories); Eli Olsen - Aedifex (3D printed creations); Michael Woods - Spitting Image Custom Cartoons (cartoon productions).
In addition to learning about the new businesses in Logan County, there will be opportunities to order and purchase products and services from these businesses, door prizes and refreshments served. The prizes at the event will be a Keurig Kold, and each student will have a raffle from each of their booths. Lincoln Community High School culinary arts program will be preparing the refreshments for the event.

The Land of Lincoln Student-Owned Business Tradeshow will be held at the American Legion in Lincoln, IL on Wednesday, April 27 from 4pm to 6pm. This event is free to the community. Guests to the event will have the opportunity to vote for their favorite business to help send one of the eleven students and their business to the National CEO tradeshow being held in Effingham in June. All door prizes will be drawn at the end of the show, and winners will be contacted via phone or email to claim prizes.

The Land of Lincoln CEO program is a class that is comprised of students from different schools in Logan County and paid for by local businesses and individuals through donations. To find out more information about the LLCEO program or the tradeshow, please contact Jason Mauhar, class facilitator at mauhar@llceo.com, or go to www.llceo.com.
[LLCEO Board]