From humble beginnings in Mali's capital Bamako, Sidibe, who died at the age of 80 on Thursday, rose over the course of a career that spanned six decades to become one of Africa's most decorated artists.

Hundreds of people - from Mali's arts scene, Sidibe's family and the government - gathered on a football pitch in Daoudabougou, the Bamako neighborhood where he lived much of his life in a modest house among extended family.

Soldiers saluted his body, which was wrapped in a cloth according to Muslim tradition and draped in Mali's tricolor flag of green, yellow and red.

"He's a piece of world heritage. It's not just Bamako, or Mali, or Africa," said Igo Diarra, director of Bamako's Medina Gallery.


"He was always accessible, always smiling and generous. He told people to always be very honest in their art and not follow what is fashionable, but instead to concentrate on their work and do what they love," he said.

Sidibe's instantly recognizable images from the 1950s and 60s of sharply dressed teenagers twisting on nightclub dance floors or mugging for the camera in bathing suits captured Mali's transformation from a French colony to a modern independent nation.

"IT'S A WORLD, SOMEONE'S FACE"

In the process, he shattered stereotypes of Africa and connected it with the rest of the world.

"The youth he photographed shared the same struggles for equality and freedom with black Americans, who listened to Sam Cooke and Otis Redding and who danced," Malian art critic Chab Toure told Reuters.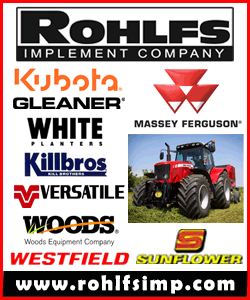 Later, at a studio where he welcomed visitors even in the last years of his life, he turned to portraits, meticulously positioning his subjects before basic backgrounds in a style that was both simple and unique.
"To be a good photographer you need to have a talent to observe and to know what you want," Sidibe told The Guardian newspaper in a 2010 interview. "Equally, you need to be friendly, sympathique. It's very important to be able to put people at their ease. It's a world, someone's face."

Sidibe meticulously archived his photographs and he had already accumulated a sizeable body of work when his art began gaining international recognition in the 1990s, a period when Malian painters and musicians were also breaking out.

His images have since been exhibited around the world, including at New York's Museum of Modern Art and Metropolitan Museum of Art as well as the Barbican Art Gallery in London and the Guggenheim Museum in Bilbao, Spain.

In 2007, he became both the first photographer and the first African to win the Venice Biennale's lifetime achievement award. He was also honored with a Hasselblad Award, a lifetime achievement award from the International Center of Photography and a World Press Photo prize.

(Writing by Joe Bavier; Editing by Gareth Jones)
[© 2016 Thomson Reuters. All rights reserved.]
Copyright 2016 Reuters. All rights reserved. This material may not be published, broadcast, rewritten or redistributed.