Alzheimer's Association presents Healthy Living for Your Brain and Body: Tips from the Latest Research
Send a link to a friend Share
[April 16, 2016] LINCOLN - The Alzheimer's Association, Greater Illinois Chapter's educational program, Healthy Living for Your Brain and Body: Tips from the Latest Research, will take place at 2:00 p.m. on April 21 at Abraham Lincoln Memorial Hospital 200 Stahlhut Drive in Lincoln.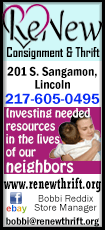 For centuries, we've known that the health of the brain and the body are connected. But now, science is able to provide insights into how to optimize our physical and cognitive health as we age. Join us to learn about research in the areas of diet and nutrition, exercise, cognitive activity and social engagement, and use hands-on tools to help you incorporate these recommendations into a plan for healthy aging.

Program specialist Sara McGady will present and take questions following the program.

The end of Alzheimer's disease starts here. To register for this program offered at no cost, call 217.726.5184 or register online at www.alz. org/illinois.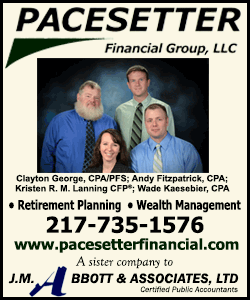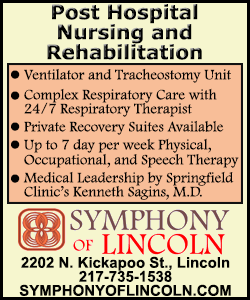 About the Alzheimer's Association, Greater Illinois Chapter:

The Alzheimer's Association is the world's leading voluntary health organization in Alzheimer's research, care and support. Our mission is to eliminate Alzheimer's disease through the advancement of research; to provide and enhance care and support for all affected; and to reduce the risk of dementia through the promotion of brain health. The Alzheimer's Association, Greater Illinois Chapter serves 68 counties in Illinois. Since 1980, the Chapter has provided reliable information and care consultation; created supportive services for families; increased funding for dementia research; and influenced public policy changes.
[Sara McGrady]